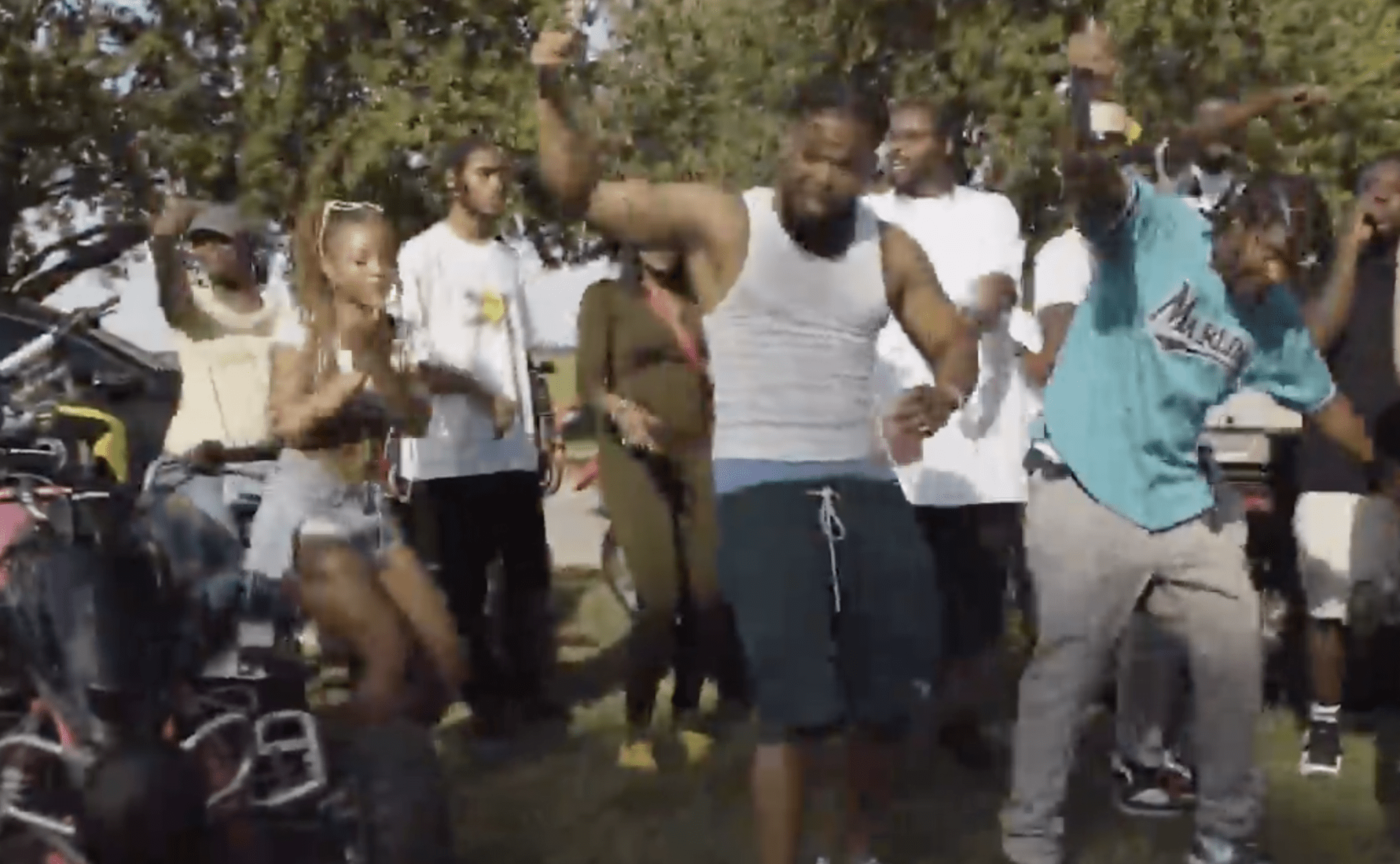 If you haven't heard of RR Campaign & Walt Lou yet, then you're in for a treat. The duo works out of Kansas City, MO and really have been making some noise in the city as of late. Today at 24Hip-Hop, we bring you their latest music video for their new track titled "Outside".
Sonically, the single is flawless. Yet, top quality sounds is what you should always expect when running through the duo's catalogue. What really blew us away was how put together the visuals were in the video. The video tells a story of the rich culture that Kansas City has to offer as well as how the group maneuvers through it all. It wouldn't be portrayed nearly as eloquently if the visuals weren't ushered to the audience through RR and Walt. In the video itself, the duo shows us that they've been outside on the grind. With scenes of chilling with the family, friends, and the gang as a whole, this video will definitely make you want to reminisce on all the fun summer times you had as we head into the fall season.
We at 24 were blessed enough to witness these two kill a live set in Kansas City a couple months ago. We were so happy to see that there really are artists out there who are insanely talented at recording and performing, but also are just really down to earth dudes. This combination of traits is a recipe for success no matter what industry you are in, and we expect nothing but crazy success from these two right here.
If you're looking for some new music to ride to, or some crazy new visuals to check out in your free time, then you're definitely going to want to hit the link below to check out RR Campaign & Walt Lou's new video. Always a pleasure to introduce you guys to some crazy new talent. Always more to come here on the blog too so stay tuned in! Cheers!