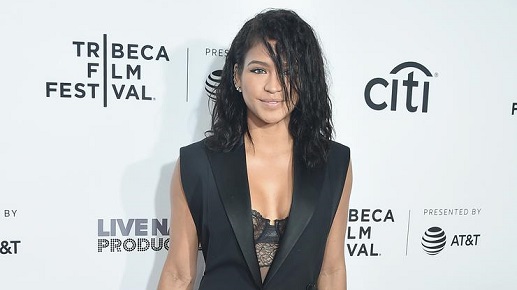 Alex Fine lives up to his name.
Cassie shocked many when she shared a photo on her Instagram that saw her kissing a new man. It was only surprising since for the last handful of years we've only seen her next to Diddy. We know the couple ended things a few months back, but we didn't know the "Me & U" singer had found a new love already.
The photo came right after Diddy posted an appreciation post for his ex, that saw her the bathtub, and Cassie's response was this photo.
Now just a few days after, Alex Fine has posted a photo of his gyal giving the stamp of approval that he and Cassie are in fact a thing. Alex simply captioned the pic "'19."
Alex was recenly featured in Vanity Fair detailing his busy life as a "trainer, part-time "spiritual adviser," friend, nutritionist, and therapist." His career was inspired by Bradley Cooper's 2014 film American Sniper. "I was like, 'Oh, Bradley Cooper got big for that role, I wonder who trained him,'" he told the publication, detailing how he tracked down C.T. Fletcher., the man behind the job.
After heading to L.A., landing an interview and working with Fletcher for the summer he vereed off to build his own client base. We're not so sure when Cassie came into his life, but by the looks of the photo below things seem to be going well.