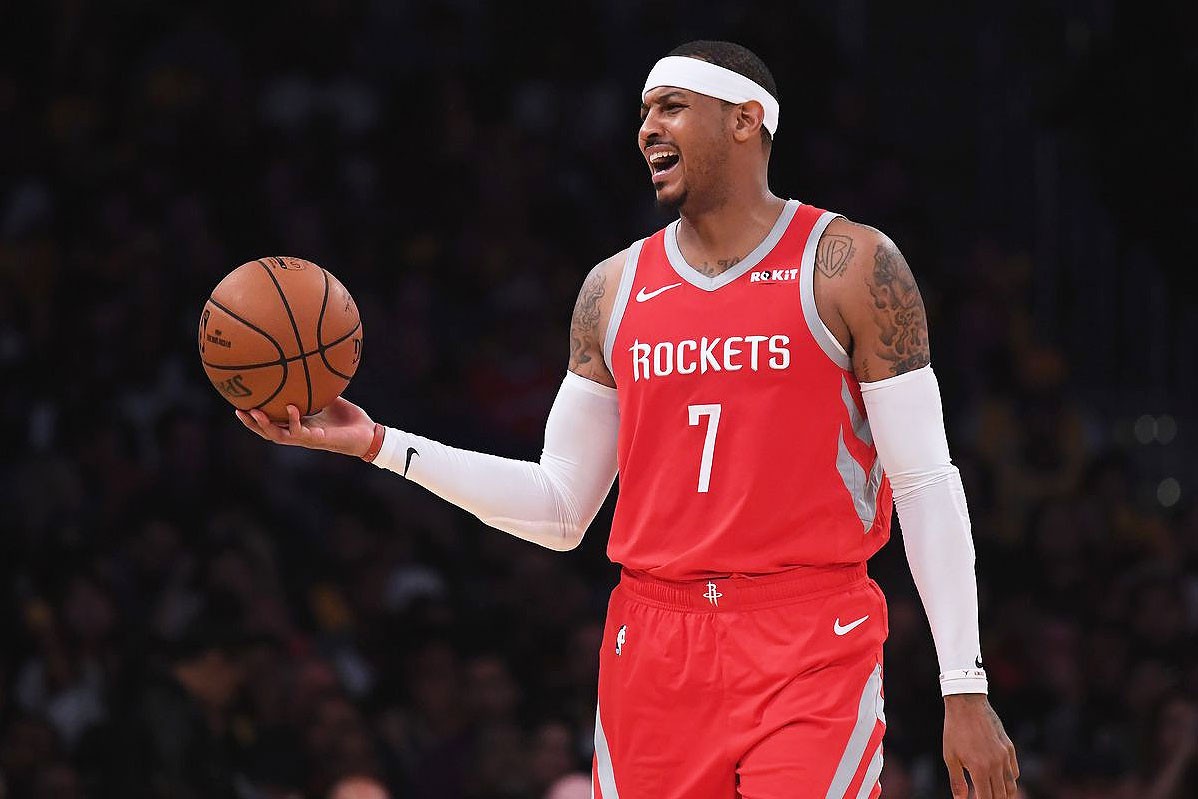 Carmelo Anthony has been the proverbial elephant in the room as far as NBA free agency is concerned. While teams have thrown around more money than ever to secure players for their rosters across the talent spectrum, Melo remains unsigned.
Some players around the league, namely Damian Lillard, have called for Carmelo to get one last shot for a farewell tour. ESPN's Stephen A. Smith scoffed at the idea despite having immense respect for the veteran who played his college ball at Syracuse. Smith said that Carmelo isn't on the same tier as players who deserved a farewell tour because he doesn't have a championship.
After Smith's comments reverberated around the basketball world, he had an opportunity to speak with Melo face-to-face and ask him about that glaring hole in his resume. When asked how he feels about never appearing in a finals series, Melo said as a competitor he asks "why not me?" But followed up by saying that he has never been put in a winning situation like his close friends Dwyane Wade and LeBron James.
Melo also explains why he ultimately re-signed with the Knicks despite having an opportunity of forming a Big 3 in Chicago with Derrick Rose and Joakim Noah.
"i was going to Chicago."

Melo's reasoning for ultimately re-signing with the Knicks. pic.twitter.com/mayFO68Nih

— Rob Pere💤 (@WorldWideWob) August 2, 2019