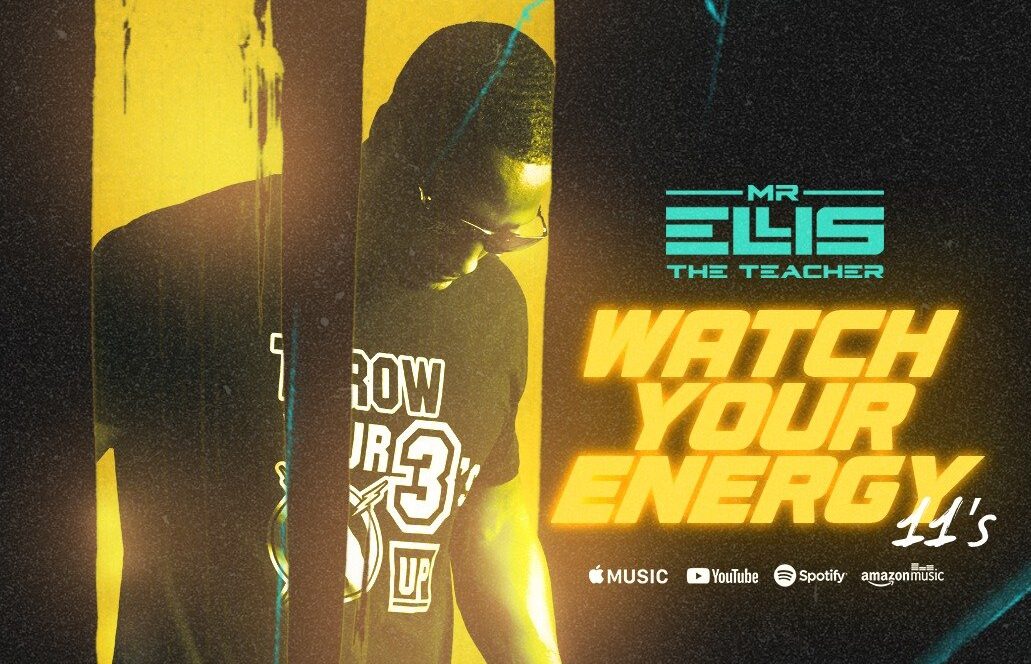 Mr. Ellis The Teacher is an up-and-coming musical act who is combining his passions for teaching and music together! With the help of his third-grade students, Mr. Ellis The Teacher uses an upbeat energy and catchy beats, rhymes, and hooks to teach important lessons and skills.
Based out of Lancaster, Pennsylvania, Mr. Ellis The Teacher is an educator in the School District of Lancaster. Throughout his young career, Mr. Ellis The Teacher has always tried to find ways to better connect with his students and to help relate to students in non-traditional ways. A major opportunity arose during the pandemic as students struggled to adjust to virtual learning and to stay connected with the rest of their class. Helping to start the education and entertainment company Throw Your 3s Up, Mr. Ellis The Teacher set out on a mission to use music as a fun and interactive way to learn.
Taking aim at one of the biggest challenges in the 3rd grade curriculum, learning multiplication tables, Mr. Ellis The Teacher created and released the album Multiply With Me. Each song on this album is dedicated to a single row of the multiplication table, from one to ten. By using catchy rhymes and fun hip-hop beats, Mr. Ellis The Teacher put together a memorable and fun study guide for students and parents everywhere that makes it easier to learn about multiplication. The album was instant success and was even considered for a Grammy in 2021.
Continuing with the same philosophy behind Multiply With Me, Mr. Ellis The Teacher recently released a follow up single, "Watch Your Energy (11's)", featuring Sir Dominique Jordan and produced by freaksonar. Tackling multiplication by eleven, Mr. Ellis uses a mix of Philly, New York, trap, and club sounds that make listeners want to dance. Unlike other educational songs, Mr. Ellis The Teacher makes music that is well produced, exciting, and catchy. His music also has deeper meaning than most others.
Beyond learning to multiply, "Watch Your Energy (11's)" sends a positive motivational message to listeners to believe in themselves, embrace their purpose with confidence, and to reach their destiny with the right energy. The music video for "Watch Your Energy (11's)" is also streaming now on YouTube. It features actual students from The Mix, an afterschool program that Mr. Ellis works with, making the track feel all the more special.
By using fun and exciting hip-hop/dance elements in educational songs, Mr. Ellis The Teacher has reinvented the educational music genre. Just like you wouldn't be surprised to hear his songs in a classroom, you could just as easily imagine them playing at the club or in the latest TikTok challenge. As a result, he has shown that educational music can be a fun, effective, and exciting way for students to engage, and that educational music doesn't have to be corny. Even better, he has given his students a fun and memorable experience that they will carry with them for the rest of their lives.
Follow Mr. Ellis The Teacher
https://www.instagram.com/mrellistheteacher/
https://www.facebook.com/mrellistheteacher
https://twitter.com/mrellisteacher
https://www.tiktok.com/@mrellistheteacher