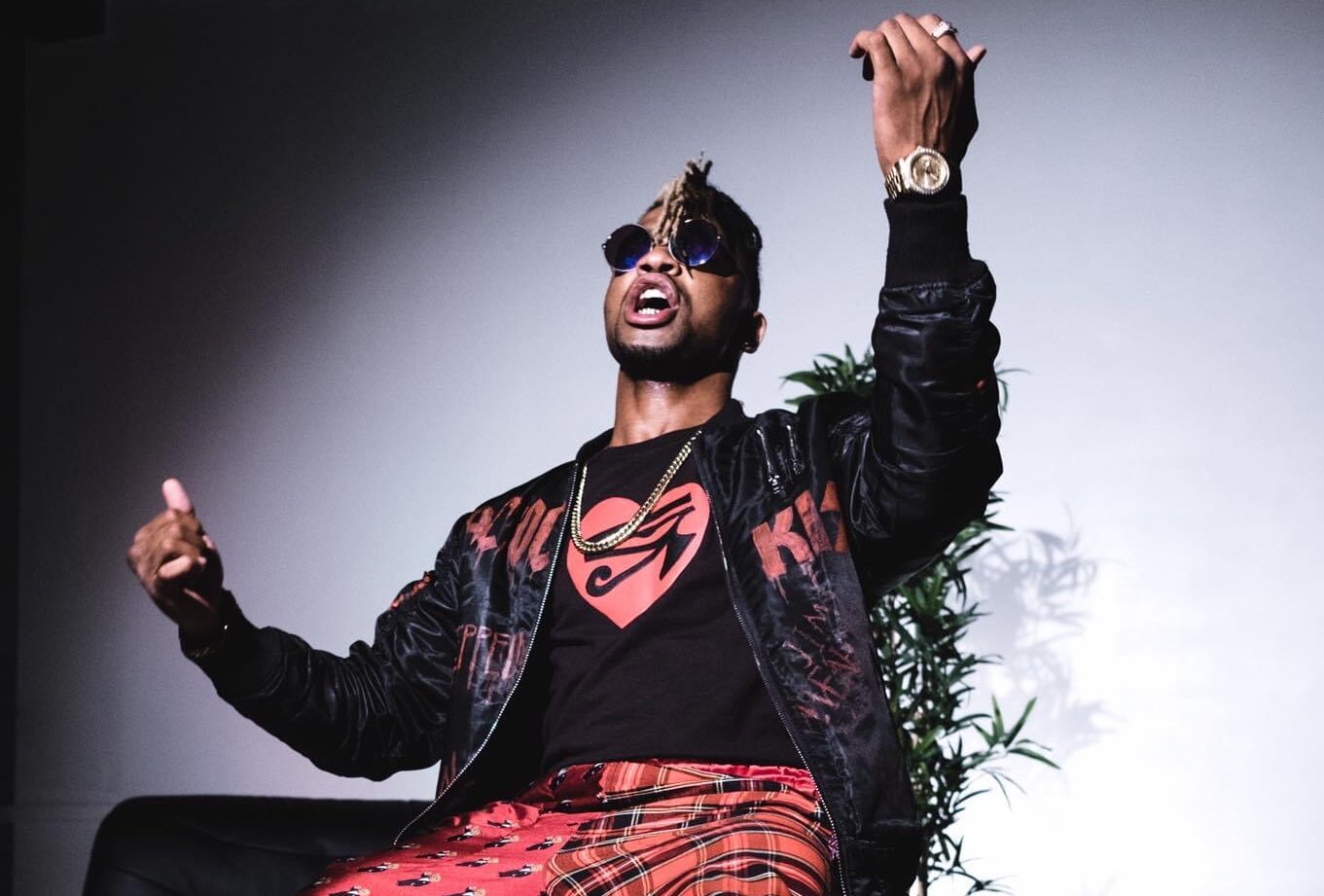 Yahweh Almighty is starting to build a buzz for himself in the underground Boston rap scene. With his insightful lyrics on his troubled past and melodic flows, he's able to have a sound that can be described as mature and contemporary. 
The rapper's new track "Perky Land" is jovial and fun sounding while maintaining the reflective and introspective aspect of his music. The aforementioned introspective side of Yahweh's music comes from the trauma he's faced since he was a kid.
"Coming from a background of an orphan, you tend to think you're a mistake and that you have to prove yourself for people's approval," Yahweh said. "Sometimes you get mixed with the wrong crowd just because, those same guys become the family you never had! All that being said, it made me an advocate for my people and more."
The single definitely showcases Yahweh's talent as an artist — setting the tone for what audiences can expect from his music in the future. "Perky Land" is ultimately a vibe that anyone can blast from anywhere.
Yahweh, who was born Jerod Brown, said that he was hustling in the streets before making music. Despite his activity in the streets landing him in prison, he used his experiences to hone in on his craft and perfect his ability in music. It was an experience that shaped him ultimately and helped pave his journey into music.
"I got my name Yahweh Almighty when I was locked up. It came to me through meditation! Yahweh to some means God, but to me it means creator! I'm just here to create at the highest level," Yahweh stated.
However, Yahweh revealed that his mother tragically passed away after getting out of prison, which left him with a huge void in his life. Luckily, music was there to console him and serve as another channel of expression.
"When my mother passed [music] was the best way to channel my emotions and was therapy for me. Music was just an outlet to communicate to people what I wasn't comfortable to say out loud! 2 years ago I really just buckled down and decided this is how I'm going to make my mark in the world," Yahweh said.
Since then, Yahweh Almighty has released an EP titled You Think You Know about that has accumulated over 400k streams independently and has experienced success with his single "Derek Jeter", which sits at just above 100k views on YouTube. Yahweh has also been on tour with DJ Scheme and frequent Ski Mask The Slump God collaborator Danny Towers.
Looking towards the future, Yahweh Almighty is in talks to go on tour with $NOT, and hopes to drop an EP soon!
Check out "Perky Land" below and follow him on Instagram, Twitter, and Tik Tok!