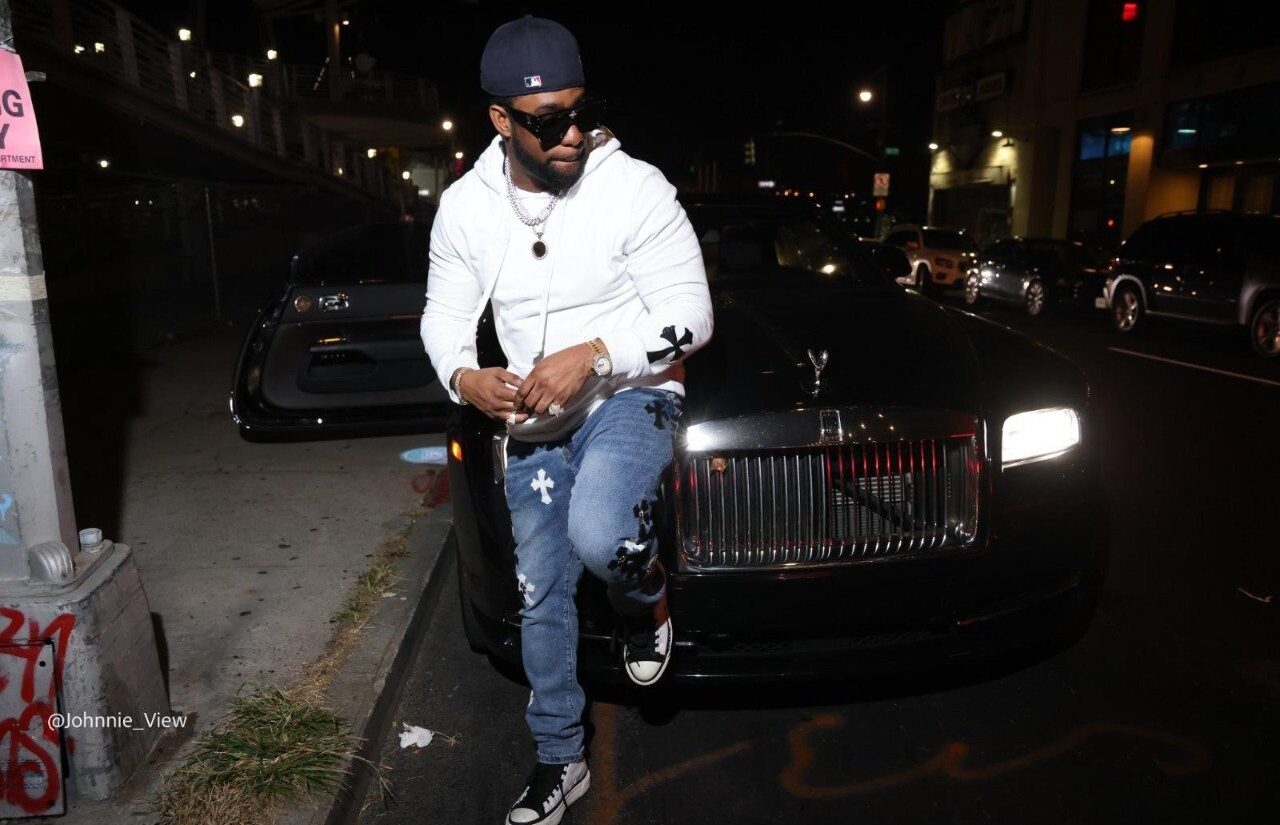 As I entered the club, the first thing I heard was a ridiculous record DJ playing. Not bold enough to grab music lovers by their necks due to silly lyrics and bad compositions. The rapper talked a lot, but all was unworkable to rising artists like me who always crave inspiration. I tried hard to catch some vibes from this kind of rap music, but I failed.
It was a drill song that could not even hypnotize me as a rapper. I didn't want to make people get bored, so I went straight to the DJ and forced him to play my song. I don't want to mess around. Still, I had a desire to change the club environment. It happened so many times with me in so many clubs. Joe Black has come with this kind of struggle, from selling drugs to selling his hit albums, and that is such an impressive story.
Love for All, Hatred for None
It is not fiction but a real story Joe Black shared with us. The song was MOTOROLA; he used to play in various clubs, and later, the song got a billboard hit with worldstar. The influence vibe of the song cast a spell on music lovers, thanks to all the famous influencers and lovely fans who posted the song while it was charting.
Forget Yesterday. Live For Today
So many stories related to Joe Black's struggle will definitely melt your heart. Things were not easy for Joe Black, a guy from New York City located in midtown Manhattan called hell's kitchen, where he grew up while listening to Tupac Shakur with his head-banging gangster rap music vibes. With the rap craze in her veins. Joe has no audience in mind but only rap lovers who desire to listen to a piece of good rap music to feel fresh and energetic for at least 5 minutes. Joe aims to put versatility in the rap music world by producing various kinds of music such as R&B, hip-hop, techno etc.
Aspire to Inspire Before We Expire
If we talk about Joe's stardom, he contributed a lot to the rap music industry. Firstly, Joe released "Living My Dream" series 1 & 2 and some single pop records about living his dream life. Then he came up with the album "La Cocina".
In 2020-2021, Joe released a hit single, "you were wrong", featuring hit recording artist Serani. Not just this, in fact, Joe was on a boogies "the bigger artist" tour. Next year, he decided to do something bigger, teamed up with world star hiphop.com and released his hit rap single, "Motorola," which charted on the Billboard charts at #16 and peaked at #7 a few weeks after its release. He is also up to releasing his new album, "La Cocina 2", with some local rap artists.
When asked Joe about his music, he shared his thought:
"Don't expect no answer; just because someone doesn't like your music doesn't mean it's over. We all have different ears and tastebuds. Understand that music has a business side that we all should understand."
Living Life Is a Choice for Joe Black
No one knew a child who used to steal rap CDs from her sister would become a rap star one day with ultimate fame. Joe believes that his songs are his life masked by music beats and deep lyrics. Joe aims to get some Grammys and release some more hit rap singles to entertain his fans and the rap industry. He seeks to be the biggest executive and artist in the world. A musical soul will never stop with his real rap vibes and intends to produce some versatile quality rap music.