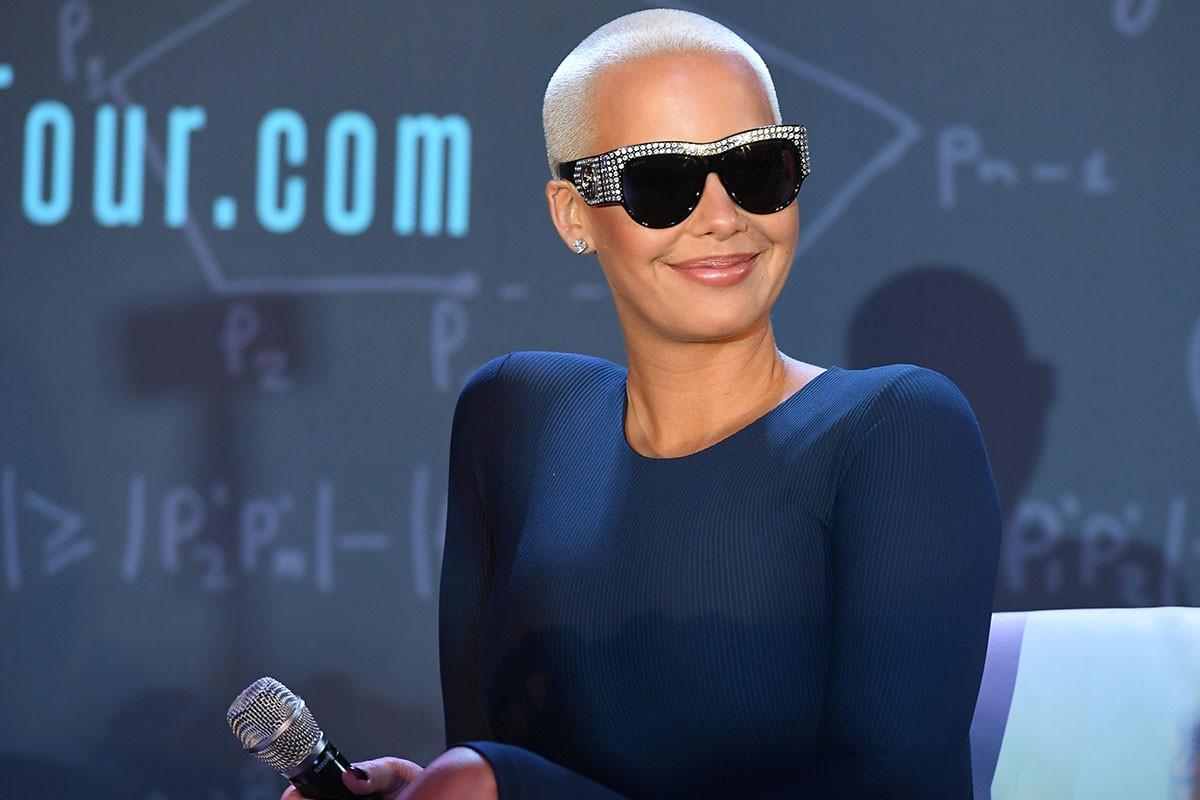 Amber Rose was spotted with a new forehead tattoo of her sons names.
Recently, Amber Rose and her new boo made an appearance at Cool Kicks LA and discussed different types of sneakers that she may be into. However, the focus wasn't truly on the sneakers, as Rose's seemingly new forehead tattoo went viral.
The personality's forehead tattoo reportedly features the names of her kids, Bash and Slash, and fans are mad disappointed. Take a look below.
in recent news, 50 Cent Walks Out Of Interview When Asked About French Montana