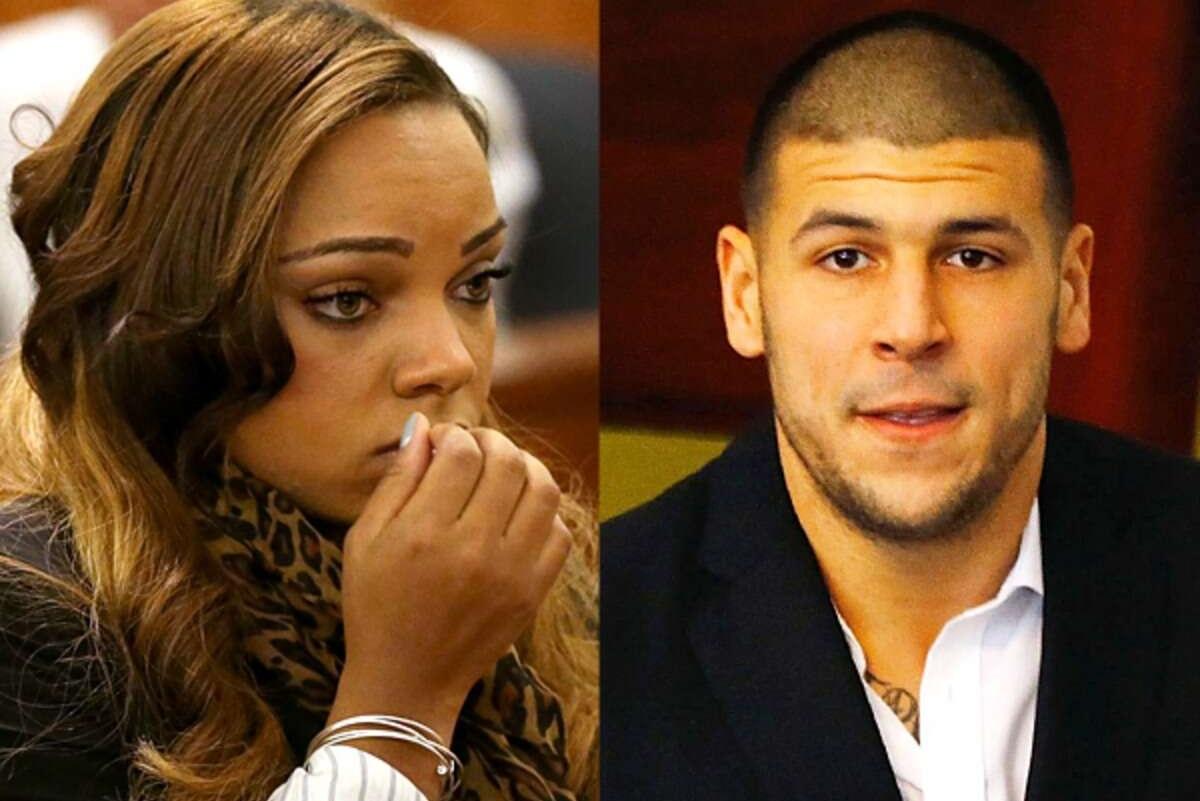 Aaron Hernandez's former fiancée Shayanna Jenkins-Hernandez is speaking out for the first time since the release of the documentary Killer Inside: The Mind of Aaron Hernandez earlier this week.
Jenkins took to Instagram on Thursday and said "I wanted to let all of you sweet, sweet souls know I have to tried to read every message sent on IG and through email (positive and negative)…The amount of support and positive energy is again unreal! I'm sure you will understand how imperative it is to take some time away from social media."
She didn't directly address the documentary, but also shared an uplifting post about resilience the day of its release, writing, "Give me the strength."
Yesterday, a resident of Bristol, Connecticut, and former student of the high school Hernandez attended took to Twitter to voice their opinion saying aaron hernandez's alleged gay lover is lying.
"I'm from Bristol CT AND went to Bristol Central HS, and I can tell you Matt Coyne was Aaron Hernandez's QB, not Dennis SanSoucie LOL so this narrative of QB/TE in love doesn't add up. But I see how powerful the media is and how it controls the minds of the masses."
Jenkins first started dating Hernandez in high school. They broke up for a period of time, but got back together when Hernandez started playing for the Patriots in 2010, and welcomed a daughter just months before Hernandez's 2012 arrest. They were engaged at the time of Hernandez's suicide in 2017.