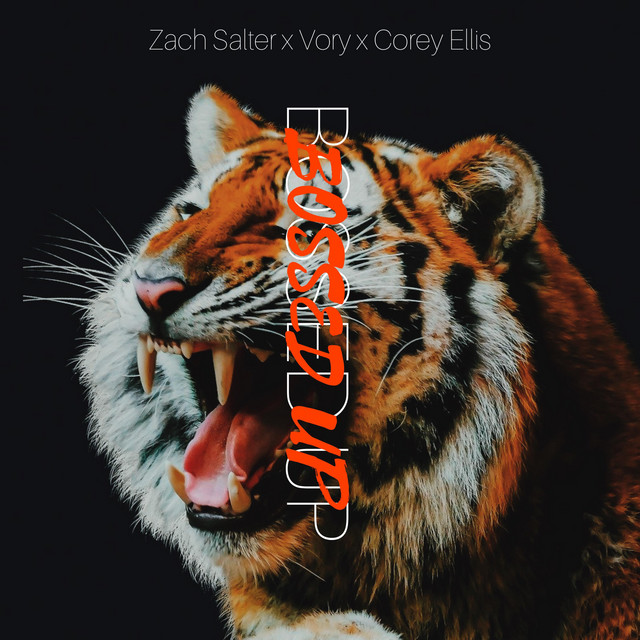 May 06, 2021, 13:16pm EST — Powerhouse singer, songwriter and producer Zach Salter collaborates with Grammy-winning hip hop artist Vory and upcoming East Coast rapper, Corey Ellis to release their new song "Bossed Up" through NovaWave Records independent record label started by Kyle Treadwell.
"Bossed Up," produced by Oscar Free, features Zach Salter, a multi-talented musician who has had an exciting career working with artists such as Rick Ross, G-Eazy, and E-40. Collaborating with them is highly esteemed hip hop artist, Vory, who has written songs such as "Don't" for Bryson Tiller, which reached number 13 on the Billboard Hot 100, and "Mob Ties" for Canadian rapper Drake. Also adding his own fresh mastery to the track is rising rapper Corey Ellis, who has collaborated with rappers such as 24 hrs and Futuristic.
The track states, "Bossed up and lived out my dreams. This life is not what it seems," featuring an ethereal melodic hip hop sound that will put you in the perfect trance-like state of mind to get you in the zone. Listen below.
ABOUT NOVAWAVE RECORDS
NovaWave Records is an independent record label out of Las Vegas NV, started by Kyle Treadwell aka "NovaWaveKyle". This year, he plans to show that independent labels can be just as powerful as the major labels. With their first massive release of the year, "Bossed Up" (Featuring Vory) by Zach Salter & Corey Ellis, followed by "One Time" (Featuring Tory Lanez) by Eric Remy & Luis Figueroa, the independent label is gearing up for a year unlike any other. www.novawaverecords.com