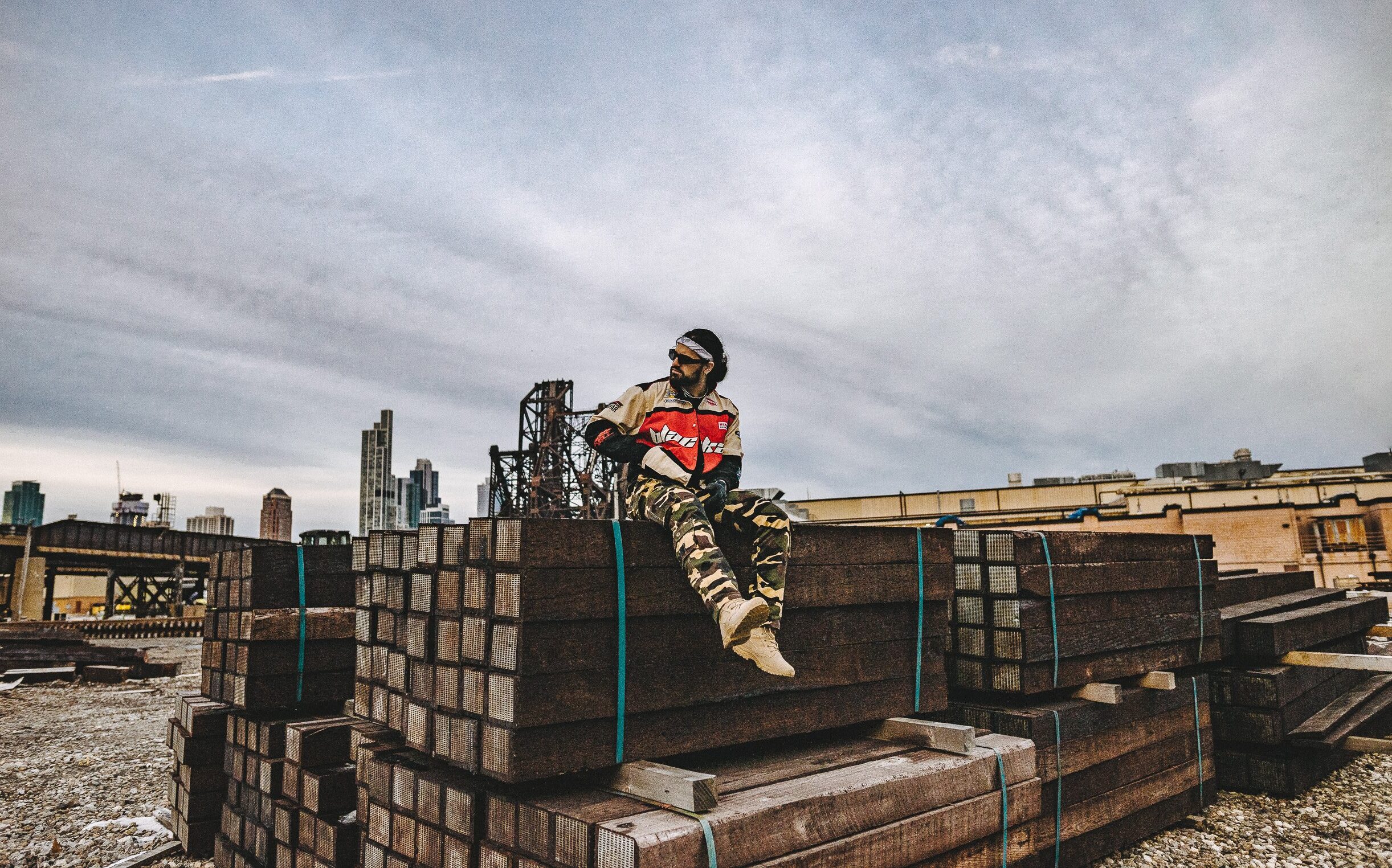 It's nice to be nice, but Ra Moody is done being Mr. Nice Guy and is showing that newfound fire with his latest single "Won't Let It Slide".  It's not a reinvention, but rather an evolution in the latest chapter of the Chicago rapper's life.  He's taking all of his worldly influences and putting them into his music, and with the addition of real, heartfelt bars, he creates a distinctive vibe that can't be matched by most MCs out there.
"Won't Let It Slide" is Ra Moody's wake up call to those who may be envious of him or are just straight up hating on his success.  The man is ready for a positive and much needed change in the trajectory of his life.
"'Won't let it slide like I did last time,' that's the phrase of the hook that lingers in the back of my mind," said Ra Moody.  "Staying true to myself and allowing myself to discover a part of me this way is a good thing; sometimes life pulls back the curtains to show you what needs to be shown so it's okay if some things are done alone."
The phrase "I'll let it slide" is indeed an all too common saying in common discourse.  Too many people nowadays aren't sticking up for themselves according to Ra Moody, and his most recent single is here to change that trend.
"I felt [as if many] of us have this phrase 'I'll let it slide' a lot in our heads," said Ra Moody.  "We do it for the people we love, but it's at the point that I didn't want to have that phrase in my head anymore."
The Chicago up and comer enlisted producer Sogiura with creating the instrumental for the track, and it was mixed and executive produced by Taylor Higgins.  Moody is especially thankful for Higgins, as they are a team that is going to be hard to stop once they get a head of steam.
"Having my partner Taylor aside from me has been one of the best things that's happened to me in the past year," said Ra Moody.  "I'm excited for the future."
There's lots in store for Ra Moody, and it's only a matter of time before you are seeing his name and hearing his sounds across the world.  Stay tuned for the next Chicago rap pioneer.
To connect with Ra Moody and listen to his fire music, visit his website or follow him on Instagram.