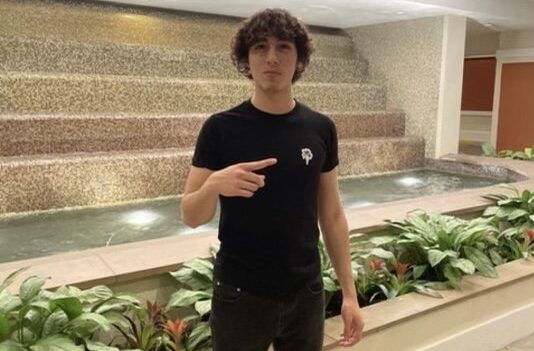 We love to hear about those who are changing the game and influencing others in a positive way. That's what this Florida native is doing with his brand and talents. We live in a time where it's almost like everyone is competing with each other. Fighting for a spot at the top of the ladder, Alex deeply understands that the market is wide open. His platform features everyone from musicians, public figures, comedians, YouTubers, Filmmakers and so many more. He's not afraid to feature these individuals on his platform to give them a chance to grow their fanbase. Many would hesitate as they believe it would take away from their own success, but I assure you, having a mindset like Alex would only grow your networking of connections bringing success closer than ever before.
He uses his expertise and following to help others build their own brands and platforms. Viewing the "Torch Marketing" social media platforms and client reviews will make you proud. There you'll see a plethora of content creators giving their backstory as to what pushes them. The fact that he takes time out of his day to show the fans new content and give them new music to listen to, or new videos to lookout for, speaks volumes.
He says "I hope with this platform to give people who deserve recognition a huge spotlight. The goal is to create something that is bigger than me. The message of Torch Marketing is in the name. This is a young person's world, anyone can pick up their phones and make the next viral TikTok song or a YouTube video that gets millions of views".
Alex is also an artist and musical producer himself only adding to his creative mind. His music can be found on his YouTube channel and other platforms. Although he has only dropped one EP, he plans to stack his catalog a lot more in the near future. Alex has been featured in "Lyrical Lemonade", as he has a buzz that's keeping him talked about. The "Torch Marketing" brand also has merchandise as well! His site offers apparel such as hats, hoodies, t-shirts, phone cases and more! So he possesses the business acumen also. It's safe to say that Alexander is a multi-talented and versatile guy. We are pushing for him, we are pushing for the platform Torch Marketing.
Instagram: https://instagram.com/itsalexhype