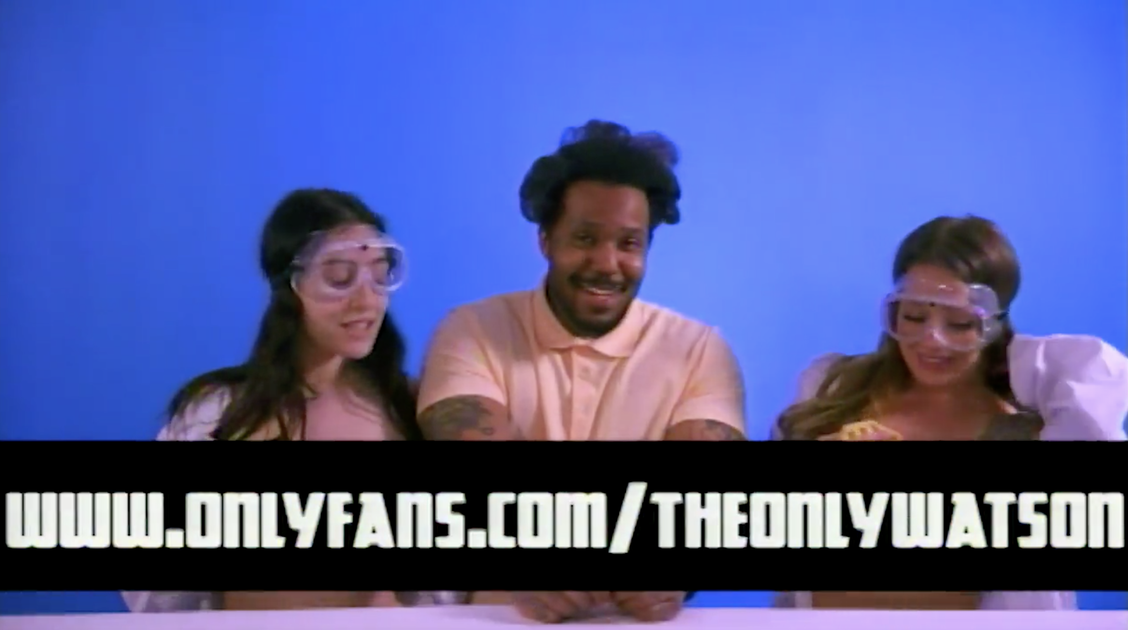 Mar 19, 2021, 13:14pm EST — American recording artist WATSON (@theonlywatson) has teamed up with OnlyFans to release a groundbreaking music video campaign for his latest track, "James Brown." The public-facing, censored music video for the track is a hilarious spoof of corny 90s infomercials where Watson peddles his "Diamond Dancing Clean" first of its kind cleaning syrup, coining his catch phrase – "This Sh*t F*cks!" The video directs viewers to Watson's OnlyFans account, where fans can see the full, uncensored video, send a gift, purchase merch and more. Preview here.
For the release of "James Brown," Watson has officially partnered with OnlyFans and the Urban Justice Center's Sex Workers Project, donating a portion of Watson's earnings from OnlyFans to the organization. UJC works to protect the Human Rights of Sex Workers, while simultaneously battling the problem of Sex Trafficking. Watson values and respects the OnlyFans platform for not only being a place to market your content and business, but for promoting safe, positive sex work empowering body-owners themselves. At the end of the day, this is not a standard "music video premiere," it's part of an overall mission to normalize sex work and safe work environments for their community.
Head to @TheOnlyWatson OnlyFans today to watch the full, uncensored music video for Watson's newest single, "James Brown." Subscription, gift, and merchandise proceeds for "James Brown" through the OnlyFans platform will be donated to the Urban Justice Center's Sex Workers Project.