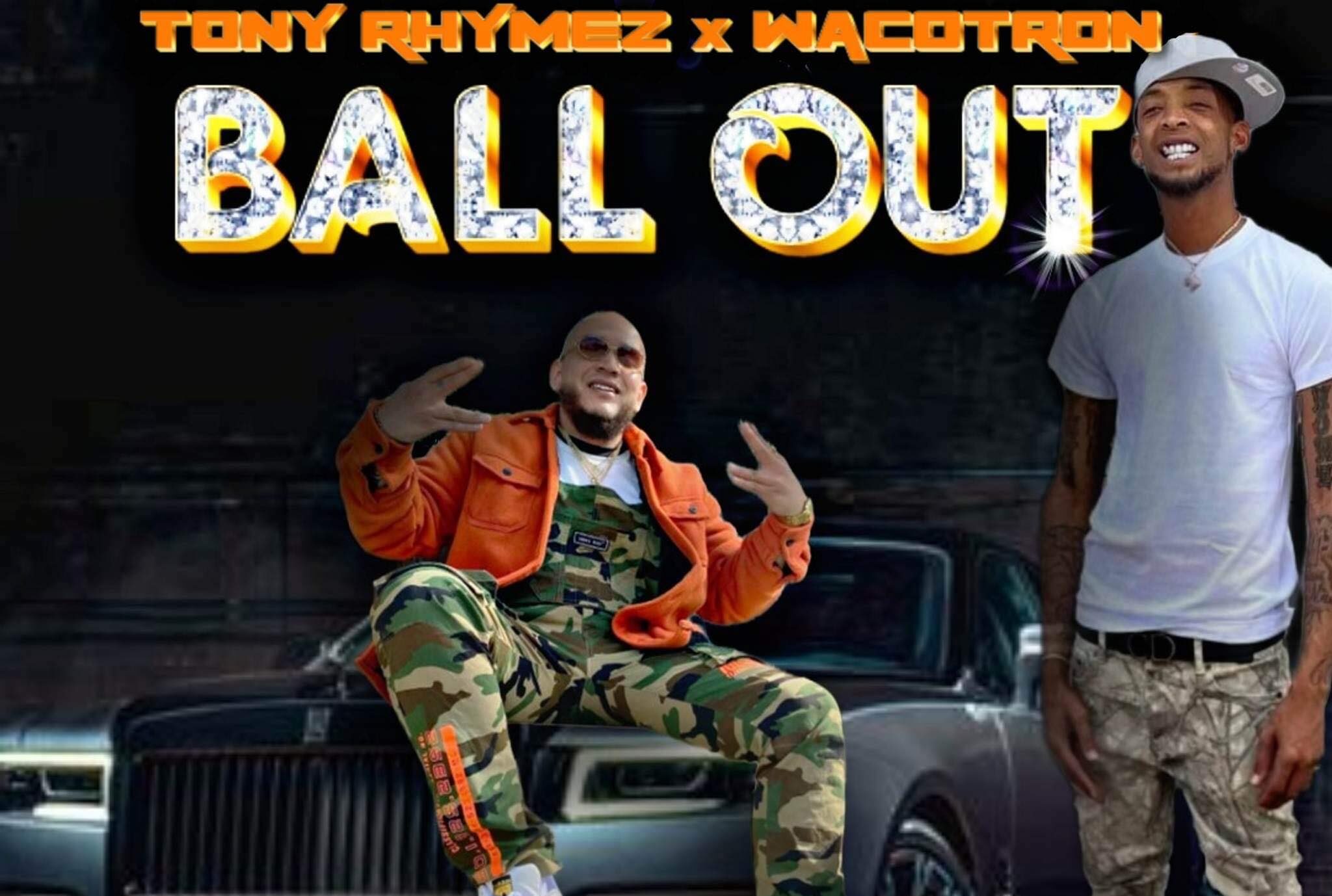 "Ball Out", the new single from Tony Rhymez, immediately comes in with a catchy plucky chord of notes from a harp, that puts you in the mindset of a debaucherous Greek party. As the drums drop in, Tony Rhymez spits his catchy hook, letting you know he's ready to put his money where his mouth is. Ball Out has driving energy, and has a bop to it, that will get people moving in the clubs, on the blocks, or just riding in the car. Wacotron makes another stellar appearance as well, lacing the track with his upfront and confident tone and lyricism. Add "Ball Out" to your floss and party playlist today.
Tony Ryhmez has been a prolific standout artist from Texas, Gaining high momentum with his back to hack releases it was only right for him to recruit the esteemed Texas icon, Wacotron for his new Hustlers anthem "Ballout" In an effortless collaboration, they smoothly delivered noteworthy verses over the hard-hitting production crafted by the talented Trackslammerz.
Already exceeding 100,000+ plays in the first weeks, A music video is underway which will accompany the single to add an extra layer of visual storytelling to the powerful lyrics, making it a track that resonates deeply with the artist & those whom live in the hustle.
Make sure to checkout "Ballout" on all major streaming platforms & Lookout for the music video dropping this Winter.
Lets stay Connected:
Instagram: https://www.instagram.com/tony_rhymez/
Ballout feat. Wacotron:
Audiomack: https://audiomack.com/majorgains/song/ballout
Spotify: https://open.spotify.com/track/1RoaLbhyQxos1b8ZvkancF?si=62bba463aea74aa7
Youtube: https://youtu.be/mjE8f7HpFjs?si=bL-vNjXBsnkRYJE4
Apple Music: https://music.apple.com/us/album/ball-out-feat-wacotron/1693643709?i=1693643710