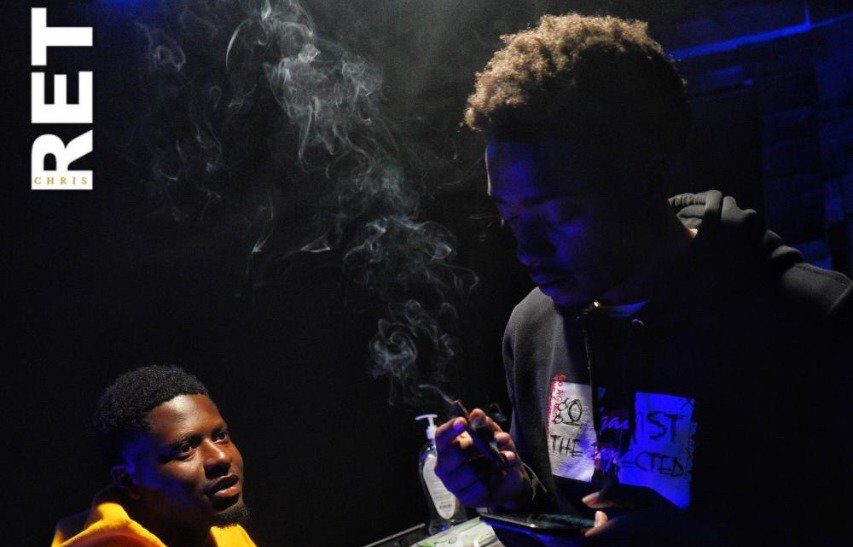 The Atlanta music scene has been booming in the past few years, and with artists. With all the success that these rising stars have had in their careers, many people have been wondering where the next big names are coming from—and if you're looking to get in on the ground floor of something new, you might want to keep your eyes peeled for Up and Coming Artist 5750 JU.
5750 JU is an upcoming artist from Atlanta, Georgia. He's 22 years old and has been moving around the whole city of Atlanta, first started making music freestyling when he live in East Lake Apartments on Glenwood then moved to the South side. He began to actually get into the studio when he moved over there. The South Side played a big role in his musical career because that was where he is more dedicated to music than anywhere else.
His hard work, dedication, passion, and drive are what make him so unique. What makes him stand out from other artists? The thing that sets me apart from other artists is that I'm willing to sacrifice everything to follow my dreams. he said. He also had this to say: No one will be able to tell you what you're worth if you don't believe it yourself. You have to put in the work before you reap any of the benefits. Make sure that you set your mind on achieving something before anything else, otherwise, there's no way for anything else in your life to go according to plan.
5750 JU has a huge following on social media, with 27.9k followers on Instagram, 1.17k subscribers on youtube, and thousands of plays of his songs. This artist has been blowing up recently because of his unique sound and beautiful lyrics that are easy for any listener to relate to. He's also been featured in many popular publications.
He believes in living life to the fullest and that it should be an experience to remember so he always wants everyone he meets or performs for to feel like they've had an encounter with someone special. I want them to walk away feeling something, he says of his performance style.  We can't wait until this rising star takes the music industry by storm!
Twitter: https://mobile.twitter.com/5750j
Instagram: https://www.instagram.com/5750ju_/
YouTube: https://m.youtube.com/c/JuTrades