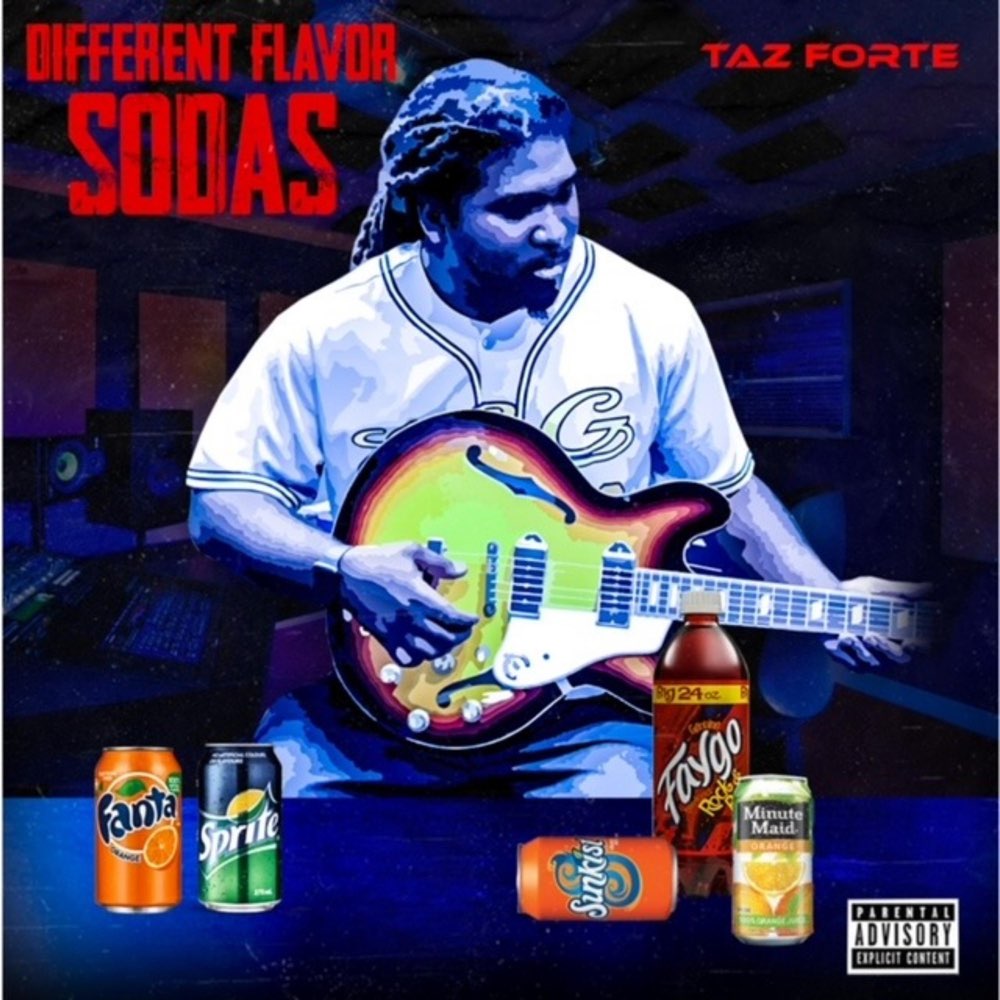 Taz Forte is thrilled to announce the release of his new album – 'Different Flavor Sodas', out on all major streaming platforms. Listeners can have a great mix of Hip Hop, Pop, R&B and even Crunk all in one package. The Atlanta artiste released the album on November 5 of this year.
The inspiration behind the album came one day while Taz was indulging in sodas, and thought his songs are like sodas; they all have different flavors. Different genres flow throughout the entire album so listeners can be assured a diverse experience. The songs have catchy lyrics and portray real feelings and positive, out-of-the-box vibes.
A key part of the listening experience is seeing things from the point of view of Taz, but it also carries an undeniable dance/exercise vibe. He describes it as an "emotional roller coaster"; a journey through his story, backed by the right production. Taz Forte is aiming to reach different territories with his flows and styles, as there is something on the album to appeal to everyone.
The most unforgettable aspect of Taz Forte's music however, is that he always keeps it real and raw—the young artist has never been afraid to explore new sounds and push the rap game into unchartered territory.
Connect with TazForte on social media for updates on new music, videos, and more; @tazforte1