Stream Meek Mill Whats Free Ft Rick Ross...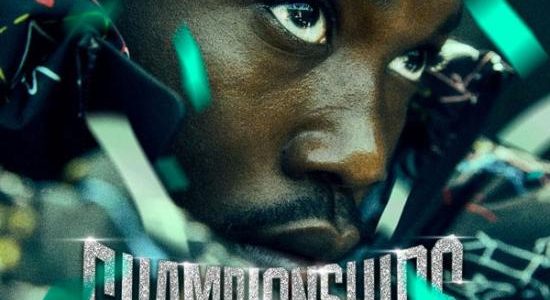 Stream Meek Mill Whats Free Ft Rick Ross Jay-Z
Stream Meek Mill Whats Free Ft Rick Ross Jay-Z, The hip-hop icon takes aim at Kanye West on "What's Free," a collaboration with Rick Ross and Meek Mill off the latter's new album Championships.
On the standout cut, which is a take on The Notorious B.I.G.'s "What's Beef," Hov calls out the MAGA hat-wearing Trump supporter. "No red hat, don't Michael and Prince me and Ye / They separate you when you got Michael and Prince's DNA," he raps. "I ain't one of these house ni**as you bought / My house like a resort, my house bigger than yours."
He goes on to possibly mention Kanye's spouse, Kim Kardashian, but stops short. "My spo—c'mon, man—my route better, of course."
Meek Mill – What's Free feat. Rick Ross & Jay Z [Official Audio]
JAY-Z and Kanye have had a tumultuous relationship throughout the years. During an April interview with David Letterman's "My Next Guest Needs No Introduction," JAY spoke about his relationship with Ye. "That's my brother," he said. "We're beyond friends. Really, like literally, my little brother is Kanye, and like your little brother, things happen sometimes."
In September, Kanye announced that a sequel to Watch the Throne was in the works, but he didn't specify if JAY would be involved.
Meek has also spoken out against Kanye following his White House meeting with Trump. "I don't think [Kanye] addressed anything that had to do with what was tough on justice reform. He wasn't prepared for it, and he shouldn't have done it," he told Vulture. "I had phone calls with Kanye for hours. He was trying to get me to go to things like that."
He also had a conversation with Kim Kardashian, but that too didn't yield any results. "She knew a lot more information than I thought she would know," said Meek, adding, "I just couldn't reason with them."
Ryan Kyle
Rayne Klye is an editor for 24Hip-Hop. He keeps you in the loop nightly by updating the site with your favorite songs, videos, mixtapes, and news stories, all while maintaining our social media game to be on point. His appreciation for art, and love for sports & fashion makes this Chicago writer very knowledgeable within the entire urban culture ...