Stream LSD Labrinth Sia Diplo Mountains Stream LSD...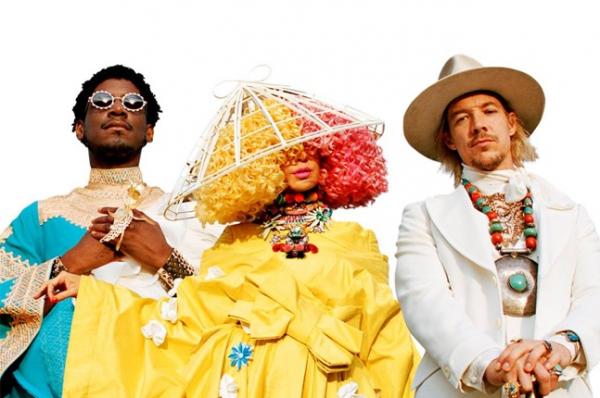 Stream LSD Labrinth Sia Diplo Mountains
Stream LSD Labrinth Sia Diplo Mountains, If you've been paying attention, you'll notice that Diplo, Sia, and Labrinth come together this year to form the LSD supergroup.
Since making the decision to give us the collaboration we didn't know we needed, the crew has steadily churned out solid entries with "Genius," "Audio," and "Thunderclouds."
Not in the business of slowing things down, the trio has now returned with their latest "Mountains" offering as the anticipation continues to build toward the album that is supposed to come of this.
The eclectic group doesn't disappoint on the track either, building things slowly with ethereal falsettos from Sia and Labrinth in the beginning before Diplo unleashes a head-banger.
"We dress up in crazy outfits, mess around with Sgt. Pepper's-esque visuals; we've created animations for the band," Labrinth previously told Rolling Stone of the LSD project, calling the group one of his most creative efforts. "You can be ballsy and be out there.
It feels like you're not the frontman, so it allows us to go as crazy and as fucked up as we want to go. And that works for us."
LSD – Mountains (Official Audio) ft. Sia, Diplo, Labrinth