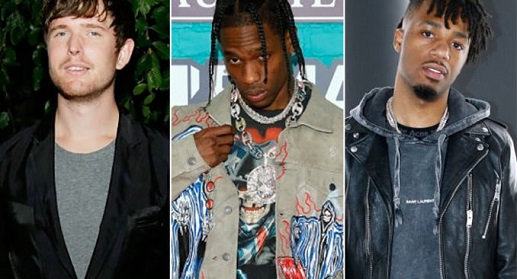 Stream James Blake Ft Travis Scott & Metro Boomin Mile High
The music world got excited when James Blake announced his new album Assume Form and unveiled the tracklisting featuring a few heavyweights.
The English musician's new set will hit stores later tonight (Jan. 18th) in the U.S. but it's already out in select international markets which gives us the luxury to hear the music early. Travis Scott and Metro Boomin assist Blake on the very smooth 'Mike High' which will have you in a mood immediately.
Assume Form also features appearances from Andre 3000, Moses Sumney, and Rosalia. Sumney appears alongside Metro Boomin' on "Tell Them" which follows "Mile High" on the tracklist.
Blake previously teased his collaboration with Andre, "Where's The Catch" during a DJ Set in December prior to announcing the album.