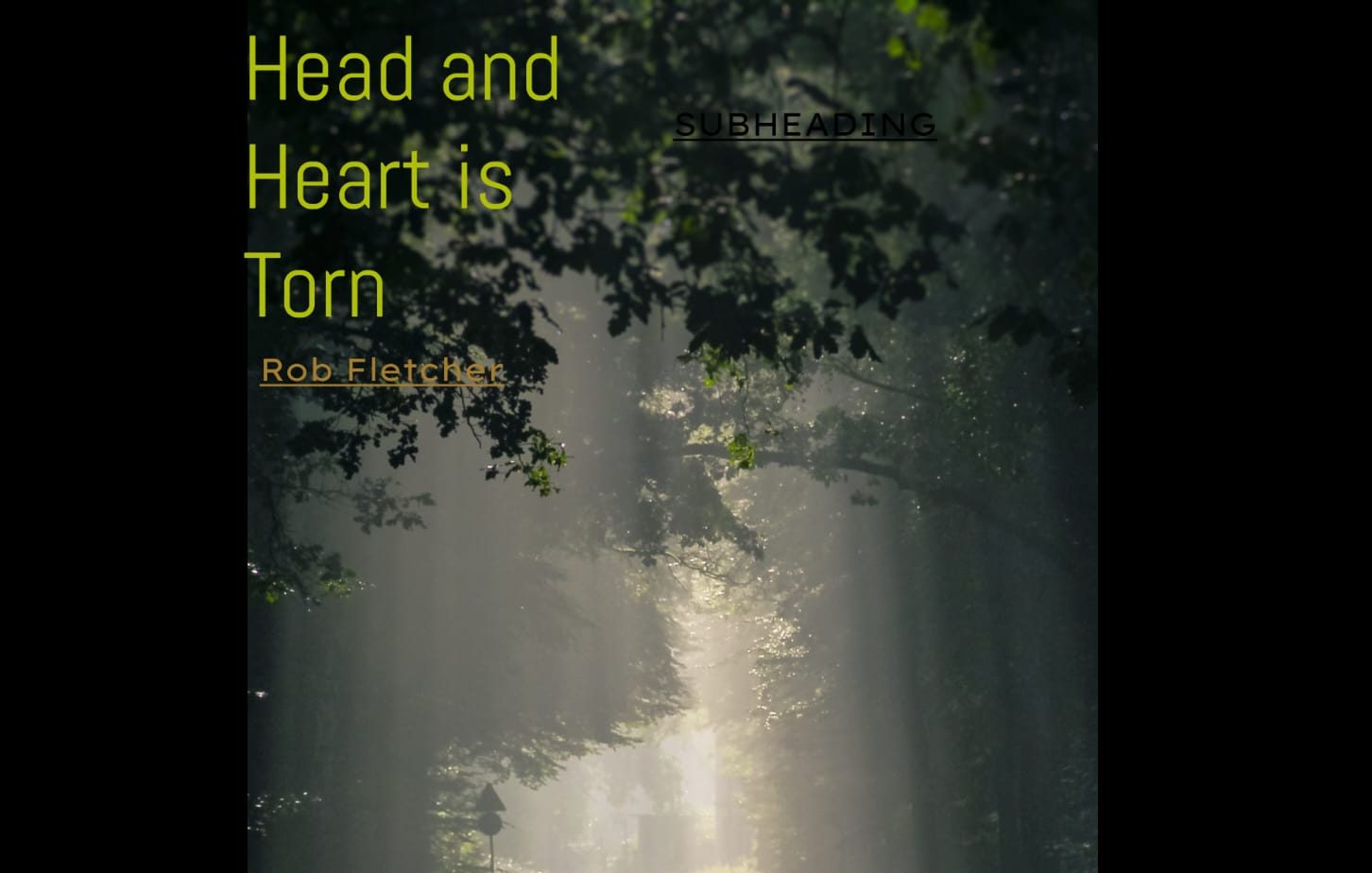 Rob Fletcher is an indie rock artist that has been hard at work creating a buzz from the ground up.  He has been doing an excellent job at building and promoting his work.  His streaming numbers continue to keep climbing and he is constantly working on new content.  He has a project that he released 7/7/22 titled "Head and Heart is Torn".
This project will consist of 20 original tracks he has created himself over a 2 year period of time.  You could say this project has been in the works for a long time and he has been taking his time to make sure he has a good release for the fans to listen to.  It is a rock focused release with him only using keys on a few tracks for the first time.  He has also added some emphasis on melody and rhythm in this project.
He wanted to focus more on that so the songs become more catchy and it will make you wanna keep playing the song on replay.  If you're looking for some new indie rock to listen to follow Rob Fletcher.  He has put his own twist on traditional rock and has created his own style that people are falling in love with.
Follow Rob Fletcher down below!
Facebook – https://www.facebook.com/robfletchermusic
Instagram – https://www.instagram.com/robfletcher05/
Twitter – https://twitter.com/RobFlet61982917
Website – https://robfletcher595.com
SoundCloud – https://soundcloud.com/rob-fletcher-1
YouTube – https://www.youtube.com/channel/UC-zvscdNgdsh7tuPecSXsqg