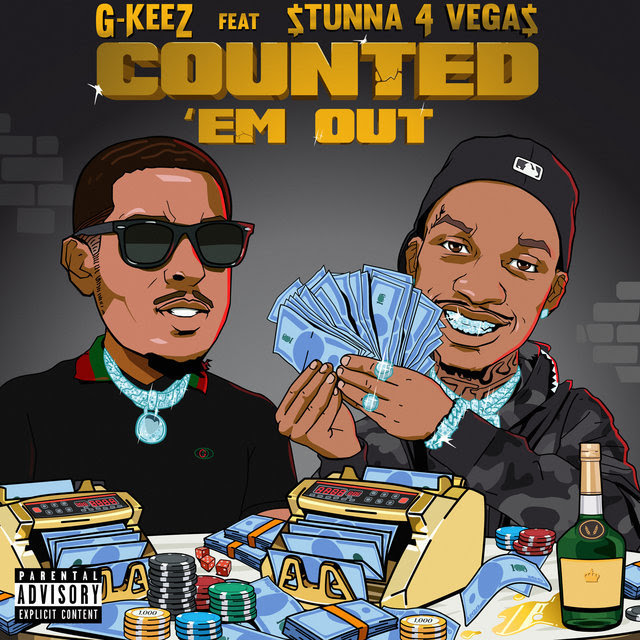 Jan 29, 2021, 11:24am EST — Coming back from a short Hiatus, G-Keez releases the official music video to his new single "Counted Em' Out" featuring North Carolina's very own Stunna4Vegas. "Counted 'Em Out" is a dedication to his hustle and flexing on individuals who 'counted him out' yet he still made it! The record is a step up for this New York rapper who began his career selling mixtapes on the block.
The visual for "Counted 'Em Out" is just as boastful and energetic as the record. Both G-Keez and Stunna4Vegas have a genuine connection that makes G Keez an artist that is easy to collaborate with.
"Working with Stunna was lit just as I expected when I knew he was the right fit for the record. It's NYC meet North Carolina. The energy he brought to the song and the vibe we had on set at the video shoot was unprecedented," states G-Keez on his collaboration with Stunna4Vegas.
This record is just the beginning for G-Keez who's non-stop attitude has taken him far in his career. Listeners can be on the lookout for G-Keez debut EP slated to release in Spring 2021. Connect with G-Keez for updates on new music, videos and more. Stream "Counted 'Em Out" on all platforms.