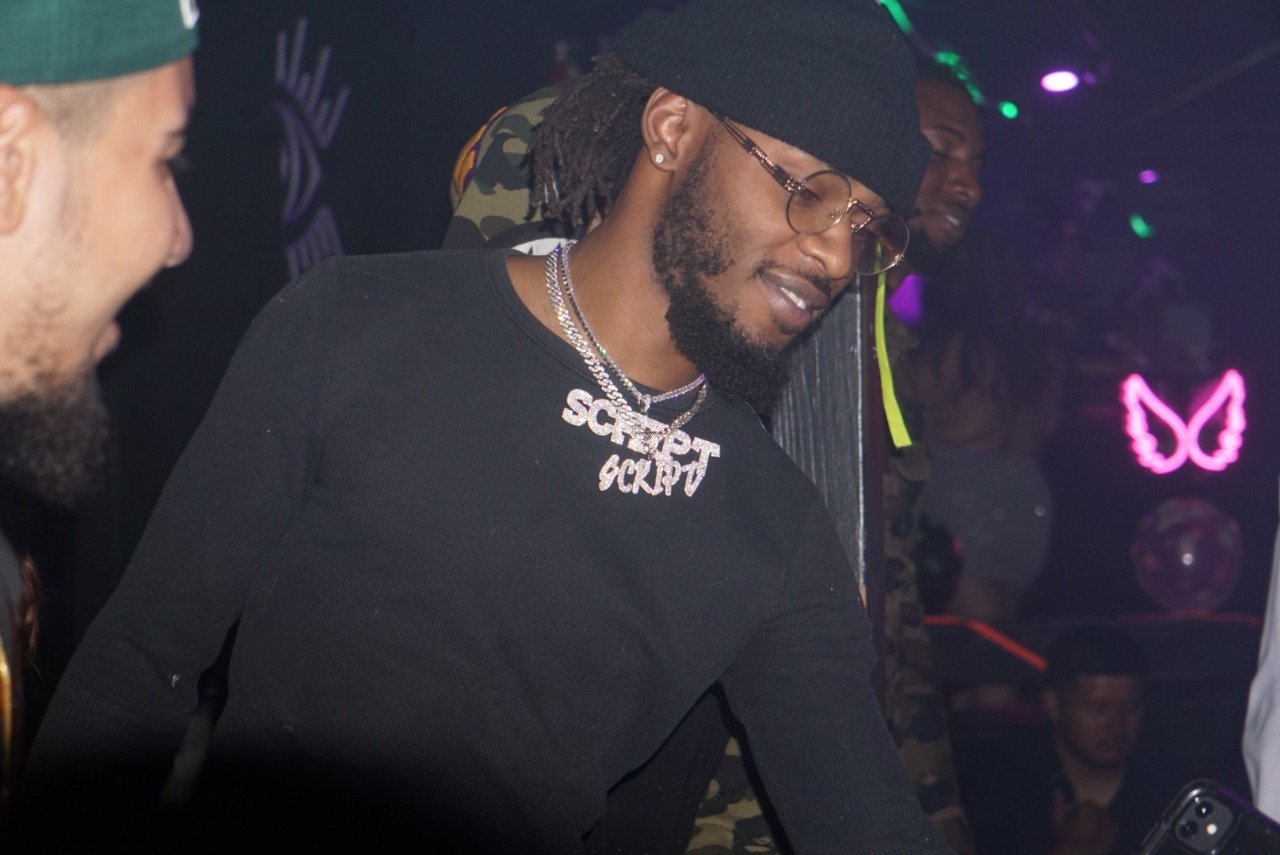 As Artist Jacinth Baker AKA Yung Script Approaches His Second Indie/Industry Mixtape With Legendary Mixtape Jockey & Professional "Dj Plugg" As They Get Ready To Launch New Mixtape "Sticks N Stones" From Artist @iamyungscript // Yung Script, Is a Kentucky/ Georgia Native Who Has Traveled Coast To Coast Promoting Different Brands While Helping Support The "HipHop" Community; This Skilled Singer/Songwriter & MultiTalented Individual Has Yet To Close Any Record Deals, As He Strives And Remains Humble Bringing  More Texture & Growth Through Each And Every Project!
Artist "Yung Script" Is Aware Of How Music Is Changing Rapidly & Makes it a part of his gifts and true efforts to stay the course and abide by the things he knows best.
Jacinth Baker Aka Yung Script Is An American Recording Artist With A Mash Of Jamaican Narrative As He Insist & Stands Behind Many Of His Relatives Who Still Contribute & Remain on the islands of Jamaica, Staying As True To His Roots As Possible With A Sly American Twang, That May Have Came Way Out Of Leitchfield Kentucky & Austell Georgia he Exclaims.
Who Do You Hope To Work With In The Future & Or Later Down The Road Your Career?
Anyone Who Is Meant For Me To Work With, I Won't Rush It. I'm Truly Thankful For Each Opportunity To Grow & Just Create As An Artist.
Here To Stay HipHop & RNB 2022/2023!
Jacinth Baker Aka " Yung Script " Is Truly Trending In Our Modern Every -Day Culture With New Rhythmic Melodies And A True Essence Of The Traditional Hip-Hop Formula " He Is About To Launch A New Mixtape/Album With Legendary Dj Out Of Atlanta " Dj Plugg " & @1djplugg For His Social Media Handle As He Has Broke Some Of The Hottest Records In HipHop/Rnb! It's Safe To Say This New LP Releasing From Artist " Yung Script " Is Something That Is Sure To Breach Further & Further.
Always Give Back, And I Mean That In The Realist Way Possible. It's easy to always expect things without really putting in the work, so with my gifts I just wanna help the people who don't get the extra appreciation, ya no the ones who work and walk the extra miles and it may go unnoticed. As well as use my music to comfort and uplift the broken hearts and spirts of people who may have been in the same predicaments as me at a time. All in all, I'll just give back.
Who motivates you to work so hard, and what skills have you acquired over the last 14 years doing music?
To Say I Wasn't Motivated By The True Pioneers Of HipHop Would Be An Honest Lie, I Take Pride in saying I grew up watching the older 106 & Park. While AJ and free would be listing their top 25s and so on and so forth. Alongside being a 90s baby I also take pride in growing up in an error where we could still appreciate real music before it got too late or ranted with the new and modern mumble rap that is lately starting to fade as 2022 progress and more rappers perish from a lack of understanding and wisdom.
I grew up listening to Music Soul-child, Mary J Blidge, Busta Rymes, LL Cool J, And Many More. I would be doing a disservice to announce that all knowing without the "pioneers" known of this would be possible, and that's why I give homage every time I'm advanced for an opportunity.
The skills I've acquired are audio engineering, mixing and mastering completely. understanding beat transitioning, word placement, Artist developmental skills, and routine placement.
Where Are You From?
Kentucky, Half Dads Family Is Caribbean, Born in America, Has Siblings, and was born in 1993.
Social Media :
Insta: Iamyungscript
Google: Yung Script https://g.co/kgs/pww77A
SoundCloud: 1YungScript is on SoundCloud