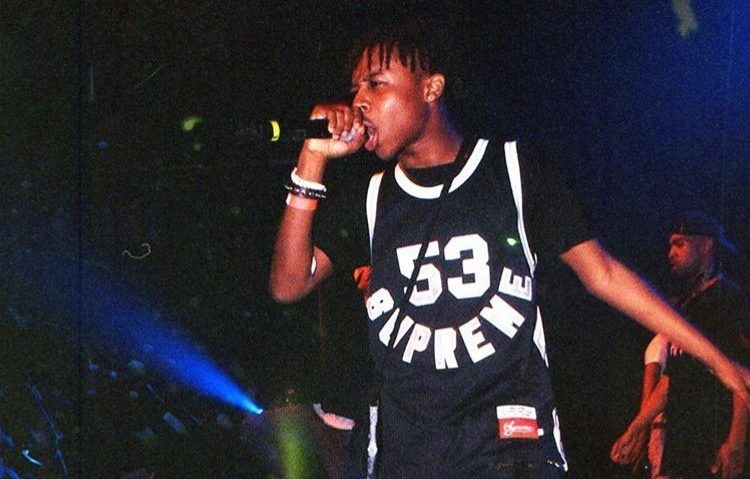 Holding reins over the ever-competitive music industry is not an easy task as it takes loads of talent and confidence to hold ground and march ahead of others by exuding sheer talent which is unmistakable. Yet, a few are able to bypass the hurdles that block their path toward a glorious career and emerge as winners owing to their sheer determination to make it big. Noirillusions is one singing talent who fits the bill perfectly as he's been successful in pushing his singing career in the right direction, which has resulted in his wide popularity that's spreading like wildfire.
"Making your presence felt amongst the best of talents, each one having a distinct edge over the other is a pretty difficult task, and one has to be on their toes to excel and race ahead of others," says the singing sensation who has been in the news of late owing to his collaboration with Trippie Redd, revealing that they are coming up with a song titled "Moving Forward". This emerging artist from Atlanta, Georgia has never failed to charm the audiences with his work which has always received a warm response, the reason he has been able to hold the fort with his songs getting maximum streams, some reaching up to 5 million on platforms like SoundCloud.
The popularity that he has gained in recent times is phenomenal and the reason for him doing extremely well is his strong foundation in music which was laid when he was a kid. He recollects how his growing-up years were spent listening to music and rapping. The icing on the cake was the company of fellow rising Ohio stars like Trippie Redd, Fijimacintosh, and A1 Billionaire, who inspired him to challenge his capabilities and work hard towards reaching the best. Learning step-by-step, he eventually released his single "Glock Box" which also featured Fijimacintosh which went on to create history.
What followed was humongous amounts of appreciation from artists and influencers like Trippie Redd, XXXTentacion, D.R.A.M, and Adam22 which boosted his confidence to aim for the skies. Soon after, he was featured on Complex as a "Top 10 Artist About To Blow " and since that time, has been featured as a part of the 2018 Smooky Margielaa Tour with Comethazine, Lil Mosey, and others. Noirillussions is coming up with his new song "Lobby", which will be released shortly. Today, he has successfully managed to secure a place for himself from where he is known amongst wide circles. When asked about his future plans, he says, "I want to exceed my own expectations and keep moving ahead via my music and enthrall the listeners with my work."
Follow him on Instagram @noirillusions, to know more, and to listen to his music, visit SoundCloud.
Spotify – https://open.spotify.com/artist/0OPlgdfnY6ihyRWy0ww2