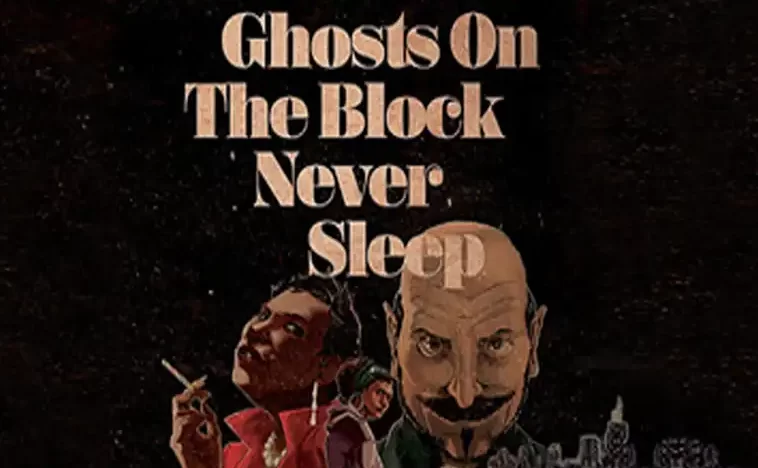 The year's biggest noir convention in the United States is coming mid-October!
Festivities for NoirCon 2022 launch October 21st, concluding October 23rd, 2022.  Traditionally a staple event held in Philadelphia, PA, this year's NoirCon will be virtual only after nearly a four year absence.
Celebrating the return of the convention is author and playwright Tia Ja'nae, who will be there alongside authors Walter Mosley, Max Rudin, Dana Polan, Marcia Muller, Sarah Weinman and others.  Tia Ja'nae is expected to be featured on several panels on Friday and Saturday discussing the state of independent literature, and her tumultuous relationship with Amazon, among other subjects.
She will also be participating in a live reading selected short works, discussing appearing in NoirCon's journal Retreats From Oblivion, as well as and discussing her work (including her infamous debut novel Ghosts On The Block Never Sleep) and her satirical musings at https://www.articulatemadness.com
NoirCon triumphantly returns to the convention scene following major setbacks in the last four years, including the pandemic and the death of one of its co-founder Deen Kogan.
The three-day convention plans to highlight and celebrate the all genres of noir with a primary literary and cinematic emphasis.  This year's ceremony also marks the return of the convention's three primary awards, The David Goodis Award, the Jay & Deen Kogan Award, and the Anne Friedberg Award, which will celebrate winners from 2018 and 2022.  Registration includes access to the Accelevents platform for 30 days after the event, so attendees can re-watch events or catch up on panels they missed.
Registration is open and available at  https://www.accelevents.com/e/noircon-2022