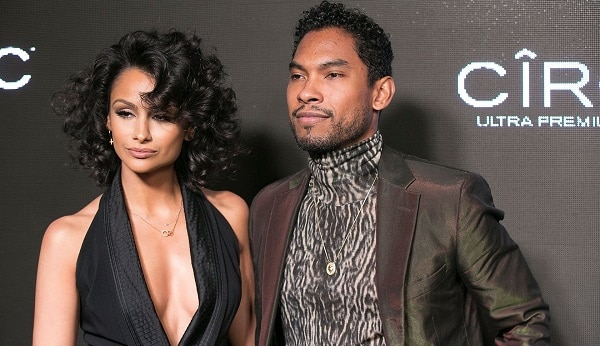 Miguel Marries Nazanin Mandi
The R&B crooner, 33, married his longtime girlfriend Nazanin Mandi, 32, on Sunday (Nov. 25). The couple, who has been together for 13 years, celebrated with friends and family during the intimate ceremony.
Miguel's fan account, Daily Miguel, was first to report the news. "Congratulations to Miguel & Nazanin," they wrote. "After being together for 13 years they're officially married! They had their wedding yesterday."
https://twitter.com/DailyMigueI/status/1067232155082862593
The high school sweethearts obtained their marriage license at a Los Angeles courthouse on Nov. 19, according to TMZ. They signed the documents while surrounded by friends, who cheered them on and celebrated with a group hug.
Miguel and Nazanin have known each other since he was 18. They went on their first date in 2005. Miguel proposed to Mandi with a diamond engagement ring in January 2016.