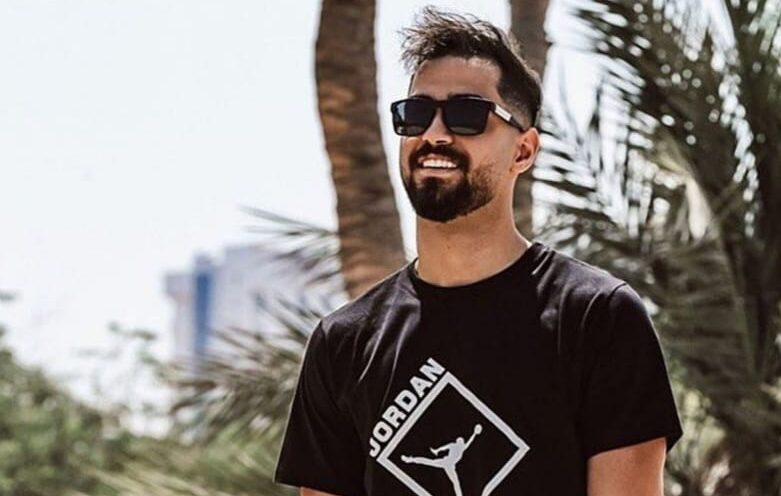 Mehdi Farzi, a rising star in the music industry, is captivating listeners with his soulful compositions and exceptional skill on the santur. His mastery of this traditional Persian instrument, combined with his innovative approach to Iranian classical music, sets him apart as a musician who is redefining the genre.
Born and raised in Tehran, Iran, Mehdi Farzi embarked on his musical journey at a young age, immersing himself in the enchanting sounds of the santur. This trapezoidal instrument, played by striking its strings with small hammers, holds a significant place in Iranian classical music. Farzi's dedication and passion led him to become a master of the santur, effortlessly drawing out mesmerizing melodies that captivate listeners.
What distinguishes Mehdi Farzi as a musician is not only his technical skill but also his willingness to push boundaries and explore new musical avenues. While deeply rooted in tradition, he fearlessly incorporates contemporary elements into his compositions, breathing new life into Iranian classical music. By blending traditional Persian melodies with innovative arrangements, Farzi appeals to both younger audiences and seasoned music connoisseurs, attracting a diverse fan base.
Beyond his instrumental prowess, Mehdi Farzi is a talented composer and producer. He carefully crafts his compositions, weaving intricate layers of melodies and harmonies that transport listeners to a realm of tranquility and introspection. His evocative music draws inspiration from nature, love, and the human experience, reflecting the depth of his artistic sensibility.
Mehdi Farzi's musical influence extends far beyond the borders of Iran. He has performed in prestigious venues and music festivals worldwide, captivating audiences with his virtuosity and the profound emotions he conveys through his music. His ability to bridge cultures and touch the hearts of diverse audiences showcases the universal language of music and its power to unite people from different backgrounds.
Despite his rising prominence, Mehdi Farzi remains humble and grounded. Collaborating with renowned musicians from various traditions, he fosters cross-cultural dialogue and continuously enriches his own musical palette. These collaborations enable Farzi to evolve as an artist, constantly pushing himself to explore new artistic territories and expand his musical horizons.
As a cultural ambassador, Mehdi Farzi plays a significant role in promoting Iranian music and its rich heritage. His music pays homage to the past while embracing the dynamic and ever-evolving nature of Iranian culture. Through his performances and compositions, he instills a deep appreciation for Iranian music, inviting listeners on a profound musical journey that transcends borders and defies preconceived notions.
With a bright future ahead, Mehdi Farzi is leaving an indelible mark on the world of music, touching the souls of those who have the privilege of experiencing his artistry.