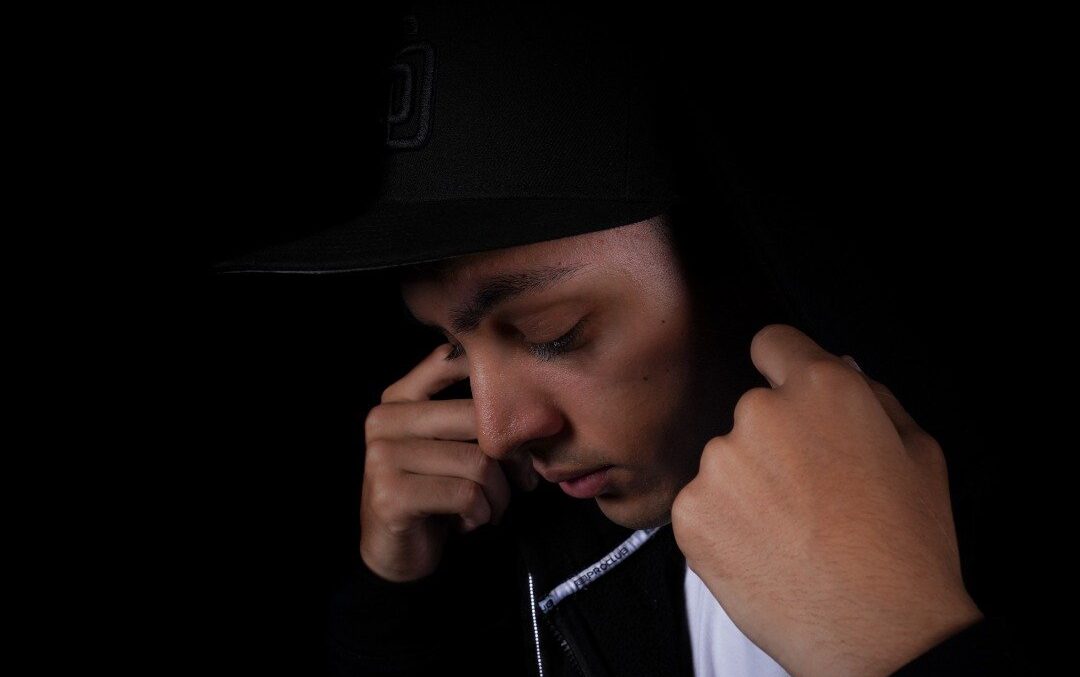 A late night car ride changed everything for the independent Hip-Hop artist AC. That night, AC heard the song "Shoot Me Down" by G-Eazy, and immediately knew he wanted  to take his poetry to another level with music!
With inspiration like Joyner Lucas & Tory Lanez, the Oceanside, California based rapper would start rapping in friend's cars, his room, or really anywhere he could. Using highschool years to work on lyrics in class and then looking up beats on youtube to rap over!
During The Year Of 2020, AC Then Released A "Freestyle" That Launched Off For Him Getting More Credibility, As Rapper "CNG" From Netflix Rhythm & Flow, Played His Song In Front Of His Audience On A Live Stream!
This Helped AC Sustain Over 20k Plus Views In Audience. From That Point, AC Later Got Recognized By A Larger Amount Of People, Which Then Ended Up Getting Him Found By An Artist Named "Daniel Waste' In Which They Released A Song Together That Reached Over 50k Plus Streams.
Listen to AC's music here:
From That Point, People From iZotope, Inc. Which Is An Audio Technology Company Based In Cambridge, Massachusetts, United States. Had Played Their Song "Lessons Learned," Which Was Produced, Mixed & Mastered By Male Singer – Daniel Waste, Featuring – AC, The Male Rapper. On The Other Hand, In Being Featured On iZotope, Inc Live Stream, A Well Known Producer Named "Realistic Productions," Along With "Love Of Pharaoh & Amond Jackson," Had Shared There Song, Which Got Reviewed & Played To A Larger Audience. AC, Along With Daniel Waste, Had Gained Even More Credibility & Feedback From This.
AC Later Started Mixing & Mastering As An Engineer In 2020 As Well, In Which He Started To Create His Own Work Of Art Independently, Later In The Year Of 2022 The Beginning Month Of January; AC Then Wanted To Expand Himself By Producing His Own Beats As Well, In Which He Released His Song "Lost Memories," Which Was Produced, Mixed & Mastered By Himself.
Listen to "Lost Memories" here:
This Song Has Been Set Off For Him, Having Him Reach Over 200k Plus Streams From Tiktok & Other Streaming Platforms Independently. As Well Within The Year Of 2022, AC Has Become Noticed On Google & Became Verified From Boosting His SEO On Google, Independently & Getting Verified On Streaming Services Like Youtube, Spotify, Etc, As An Official Artist. Entirely Adding Up Every Stream From His Music Services & Socials.
AC Has Reached Over About A Million Views In Total From People, In Which He Is Thankful To Have. His Persistence & Love For Music Grows As Well As His Audience; AC Hopes To Inspire & Create An Influence By Impacting Others Through His Music.
You can listen to all of AC's music here:
https://music.apple.com/us/artist/ac/1593889831
https://soundcloud.com/the_official_ac
Follow AC on social media here:
https://www.tiktok.com/@l_ac_l
https://www.instagram.com/l_ac_l/
https://www.snapchat.com/add/ac_playboy?sender_web_id=96e34231-82b8-45b2-b7b5-9bbf274b7113&device_type=desktop&is_copy_url=true
https://discord.com/invite/TTaKpbhT3Y
https://www.youtube.com/channel/UC7A9VIIQtY1DddgoIJK0MrA?sub_confirmation=1?sub_confirmation=1