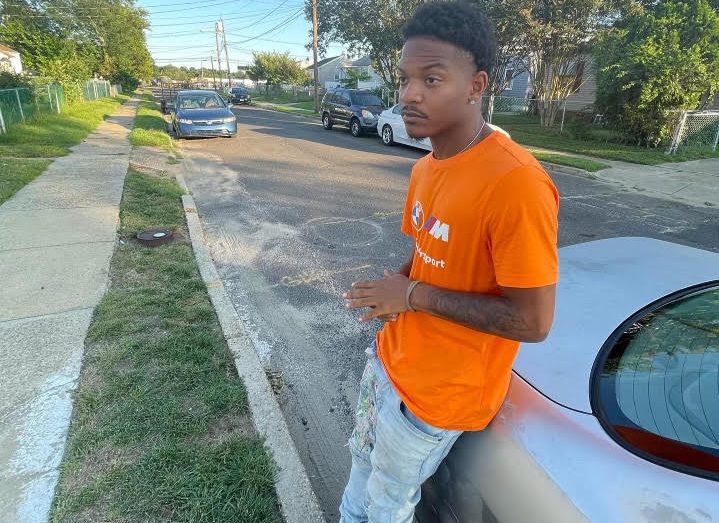 Hailing from Camden, New Jersey, Snoot Eastmade has always had an intense ambition for music, and it was the passing of two close childhood friends that ultimately got him into music artistry. Growing up in the environment that he did, Snoot had a tough upbringing and been through a lot that affected him.
His music provides him a platform to dictate his experiences. Snootest's music can be classified as Trap-Soul and Hip-Hop, with a mix of R&B. Snoot East has been making and producing music since 2017, he has stayed true to his ambition ever since. He is noteworthy for the creative songwriting within his music, implementing melodies and hooks. He portrays his life through his music and enacts creative lyrics and songwriting over up-tempo flows.
Snoot Eastmade is working on developing his fan base by ensuring that his music is available on all platforms. He is working on communicating and connecting with his fans to start to create a buzz for his name. Snoots most noteworthy performance so far in his career is when he performed in Newark awhile back. Snoot East was able to showcase his music which he fed off of the excitement and support from the crowd. His overall message to his fans is to remain focused on life goals and do not let the people or nonsense in life knock you down.
Snoot Eastmade has been working on building his craft throughout his musical career and not letting anything slow him down. He just dropped his new single, Confide, and the song delineates his creative lyrics and punchlines through the song. He plans on dropping more music this year as well along with visuals for his content. Through his craft, Snoot is able provide his point of view of the recent events that he has encountered. He plans to continue to mix and master his music to perfect his sound as well as networking and engaging with other artist's to build his career as an musician.
Keep an eye out for snoot on Instagram, @SnootEast, to keep up to date on his upcoming releases his work will only add to his legacy and journey as an artist.