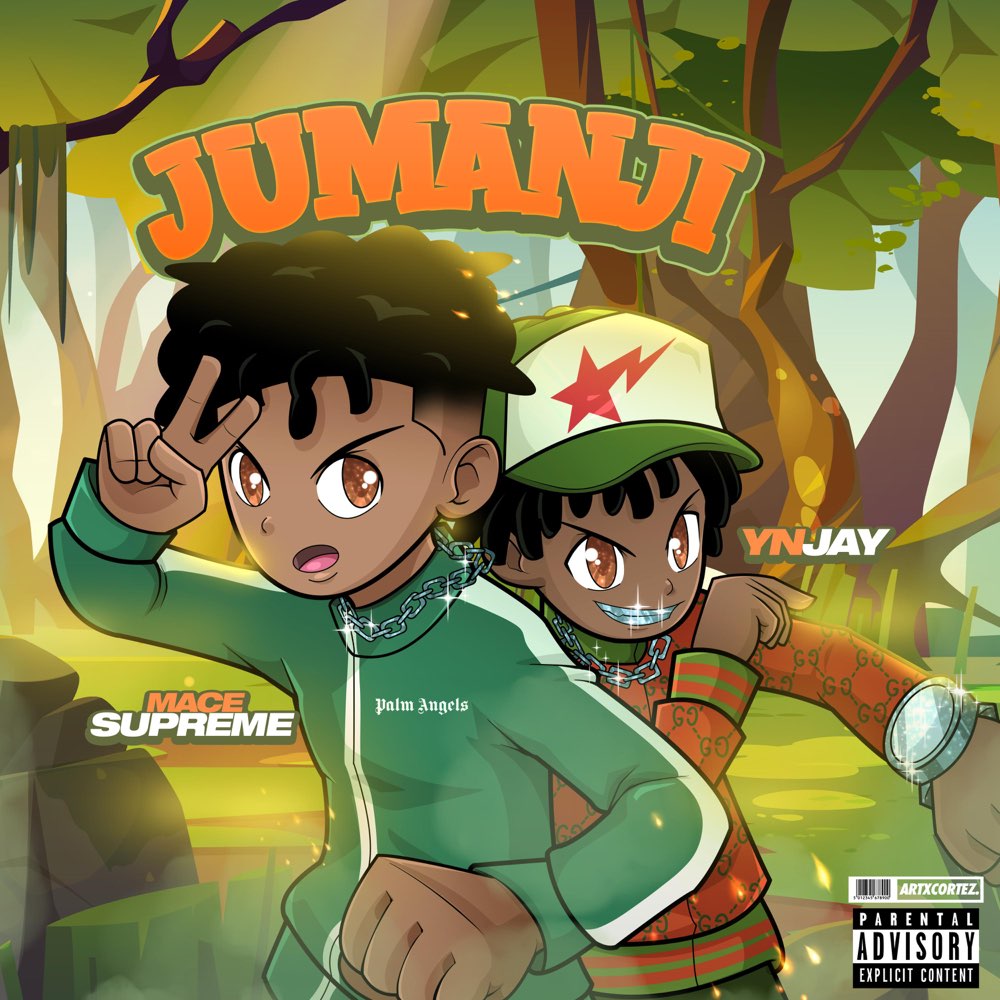 June 12, 2021, 18:55pm EST — Mace Supreme has been working to put himself and his city on the map with his rap ventures. The Milwaukee rapper's bars are known for being exciting and off the wall, making him the perfect candidate for a collaboration with Michigan rapper YN Jay.
Supreme's Milwaukee roots have fueled his drive, as he strives to put his city on the map. He has been pursuing a rap career since 2019, making "a name for himself among fans and new listeners for his witty lyrics and [inclusion] of elements like SpongeBob and Rick & Morty quotes into his beats for an extra element of excitement."
– MajorStage
His latest track proves MajorStage right, with high energy production courtesy of Enrgy Beats providing the soundscape for the two rappers to put in work. Seeing as YN Jay and Enrgy Beats both hail for Michigan, it makes sense that Mace Supreme opts for the state's aggressive, free-caring flow. He describes the track as "energetic, witty, and ready for summer," which is supported by an 808-filled beat peppered with piano chords, claps, and bars about how he's "the man of her dreams, call me Fred Krueger."
"I see this as a gateway to more ears so people can know who I am."
– Mace Supreme
Mace Supreme already has cosigns from artists like G Herbo and Lil Durk, along with a hit single titled "She Got Muscle" feat. 10K.Caash, so it's not like he doesn't have weight to his name. However, his latest track with YN Jay is expected to blow his previous work out of the water and propel the rapper to new heights. If you want to hop on the wave before it's too late, contact [email protected] for any potential work, offers, or opportunities.
Listen to 'Jumanji' below.
Connect with Mace Supreme on social media for updates on new music, videos, and more; @macesupreme