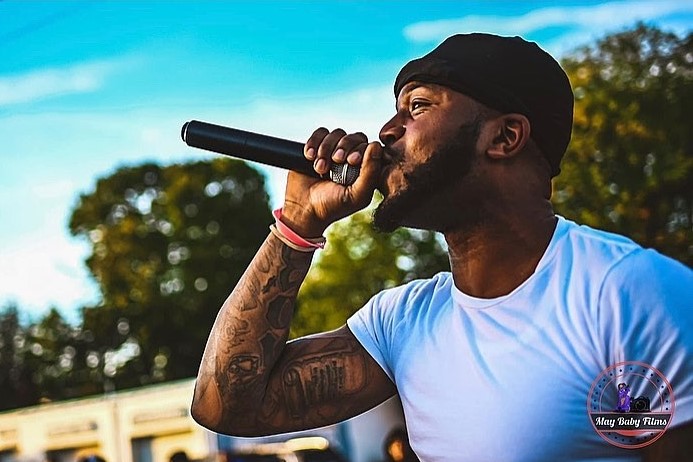 It is estimated that millions of young, talented, and gifted people wake up every morning in hopes of achieving Hip-Hop royalty and immortality. Rap music is recognized as one of the world's most popular and sought-after genres of music. Today, rap culture influences virtually every aspect of mainstream and pop culture.
Hip-Hop creates trends and educates the public about the issues affecting humankind on a global scale. The influence of Hip-Hop is overwhelming in guiding the culture of youth into their next phase in life. It is a multi-billion-dollar industry whose affluence, influence, and power Wall Street understands. Hip-Hop provides the bridge between hopelessness and generational wealth.
Lucky Ozzy is a natural-born hustler and self-made king. Luck Ozzy's life story contains every element of desperation, financial hardship, drug-infested street corners, racial profiling, local police corruption, and block love from everybody. Lucky Ozzy, an artist with a unique perspective, has a natural gift for music and visual arts. Luck Ozzy's music conjures deep and enduring emotions in listeners' minds.
Lucky Ozzy's music speaks to the voiceless and dream chasers of Generation Z. Lucky Ozzy narrates authentic stories of systemic racism, the Black American dream, opulence, self-empowerment, and Hip-Hop. Listening to Luck Ozzy's music educates and empowers people to dream big, celebrate life, and never settle in life.
Lucky Ozzy retains 100% control of his master recordings, intellectual property, and overall brand. Lucky Ozzy partnered with RADIOPUSHERS and RESULTSANDNOHYPE in 2021. RADIOPUSHERS engineers out-of-the-box marketing and advertising solutions powered by humans.