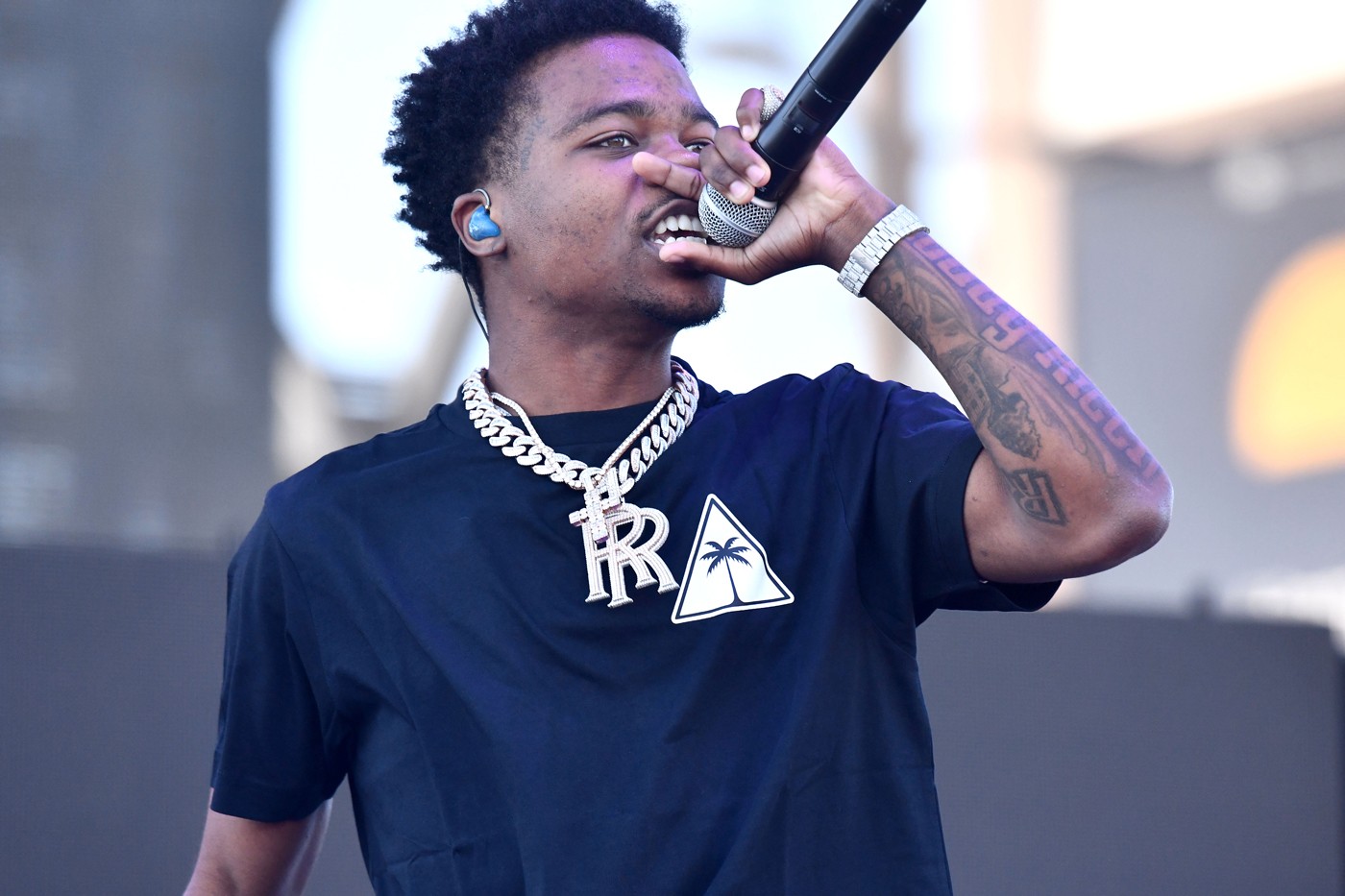 Mar 18, 2021, 07:59am EST — We knew Roddy Ricch is cooking up a new project (see: Feed Tha Streets 3), but fresh off his GRAMMY Awards performances, he's back with more tunes. "Heartless (Live from L.A.)" is more introspective than we're used to hearing from him and his first solo track since his debut album Please Excuse Me for Being Antisocial.
On the track, he's paying homage to a fallen homie and speaking about the struggles from the streets. Roddy was nominated for six GRAMMYs but did not win any this year.
Back in December of 2019, Roddy Ricch liberated his official debut LP Please Excuse Me for Being Antisocial, which saw 16 tracks and additional appearances from Gunna, Lil Durk, Meek Mill, Mustard, Ty Dolla $ign, and A Boogie Wit Da Hoodie.
Antisocial was a massive success for the Compton rapper, landing at number one on the Billboard 200 thanks to 101,000 album equivalent units sold during its first week out — to date, the album has also been certified as double Platinum.
Thanks to his own musical achievement, Ricch has also become a hot commodity for his peers, appearing on hit records like Nipsey Hussle's "Racks In The Middle," NLE Choppa's "Walk Em Down," Pop Smoke's "The Woo," and DaBaby's "Rockstar," the last of which has earned a plethora of Platinum plaques around the world.
Press play on both Ricch's "Heartless" stream, as well as the aforementioned Grammy's performance, below.