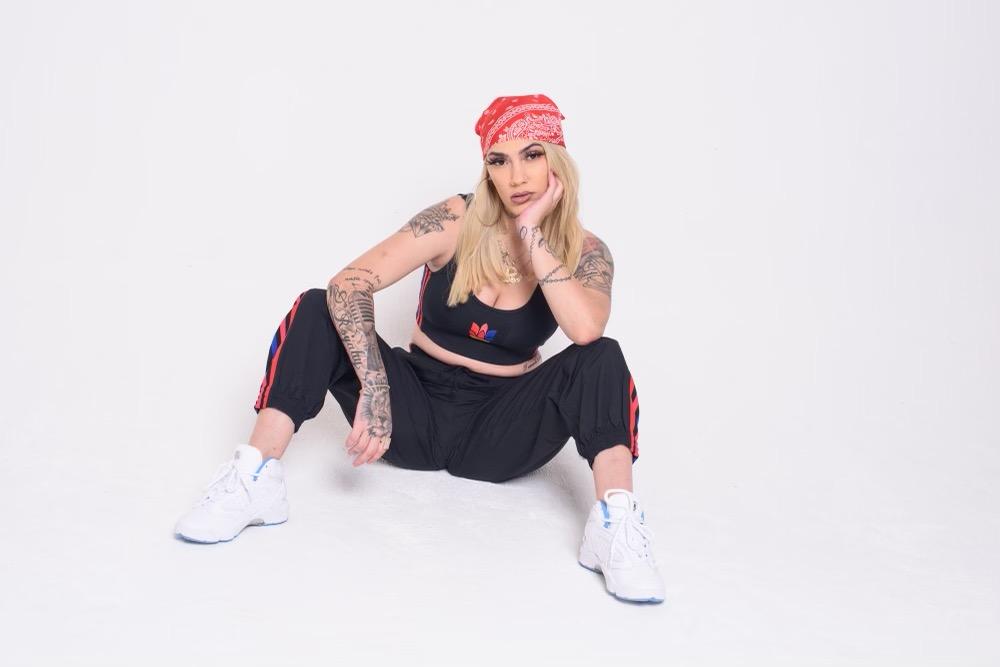 Royal Skye's new single "Victim" is the artistic representation of her struggle and hustle. From foster homes, abuse, and incarceration, to the grit and grind that got her where she is today — "Victim" has it all.
As an LA native, Royal Skye's artistic journey hasn't been an easy one. She began writing music at the age of 8 as an outlet for the pain and hurt in her life. 
 The daughter of famed power ranger, Jason David Frank, and Shawna Frank, whom divorced when Skye was just a baby, Royal Skye is no stranger to misfortune.
She learned to fend for herself at a young age, when she was abandoned by her father and left solely in the care of her mother, who fell deep into grips of addiction and left her vulnerable to abuse. Living out of a car with no parents to care for her, she was thrown into the foster care system, where the pain and abuse only escalated.
Fearing for her safety, Skye ran from the foster system and into the streets — a choice that proved to solidify her grit and strength, contributing to her signature style. 
Through all the pain and adversity, one thing remained constant — her love and passion for music. As her pain grew, so did her determination and development as an artist.
Royal Skye's unique sound and artistic abilities tell the story of her suffering and perseverance. Her passion for music has empowered her to conquer every battle thus far, so it seems her dynasty has only just begun.