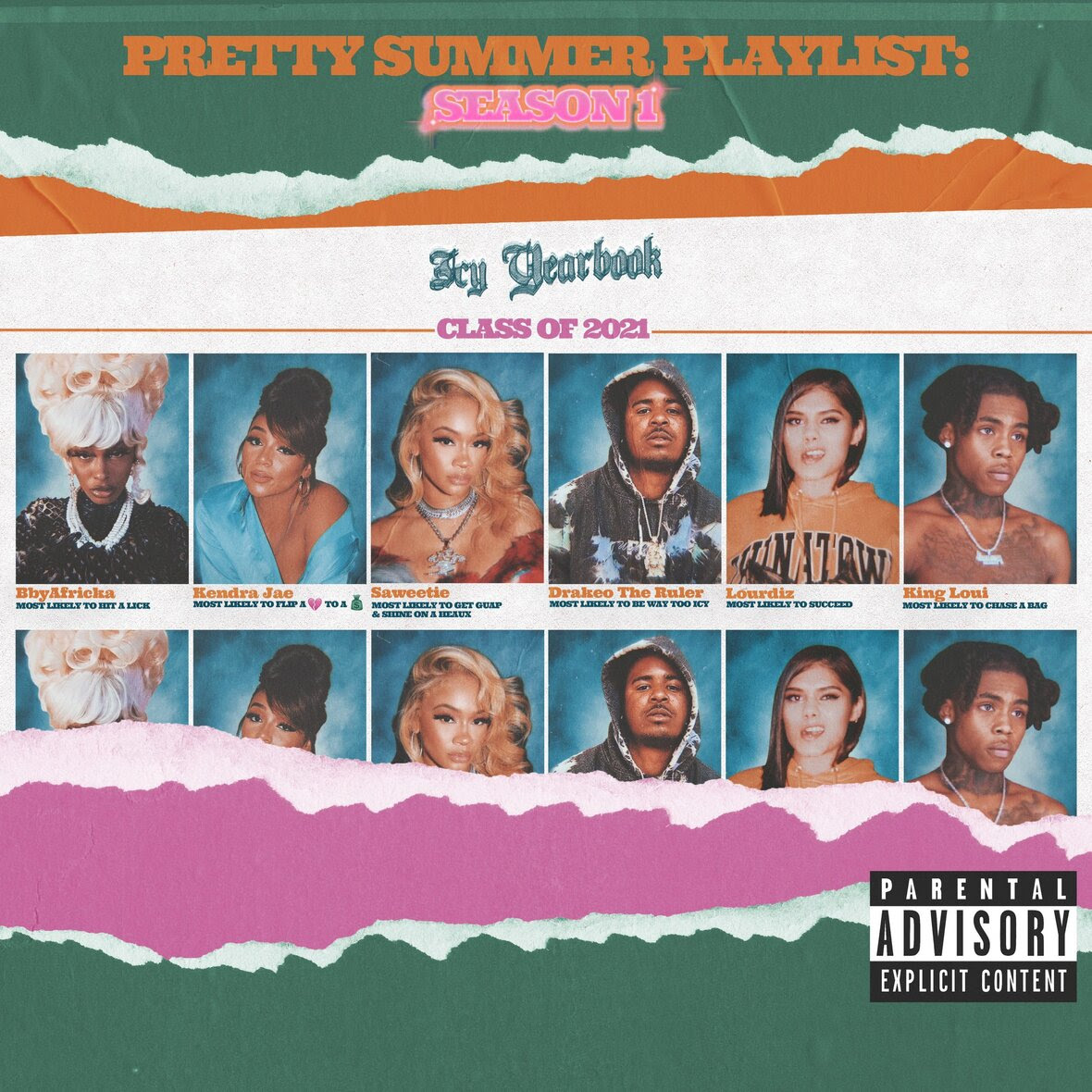 Apr 16, 2021, 10:02am EST — Kendra Jae has been making her mark in music since her debut in 2020, and with the release of her new single "Seesaw" featuring the icy rapper, Saweetie, she's officially sealed the deal! Produced by Th3ory and DiNuzzo, the uptempo record empowers women to eliminate anyone hindering them from reaching their full potential. We know that relationships come and go but who you are as a woman, stays forever.
"Seesaw is so relatable because it's real. Even being a catchy, uptempo record it's still raw and vulnerable. Going up and down with someone is something a lot of women can relate to. So when they hear it I don't want them to just hear me. I want them to feel me." – Kendra Jae on new single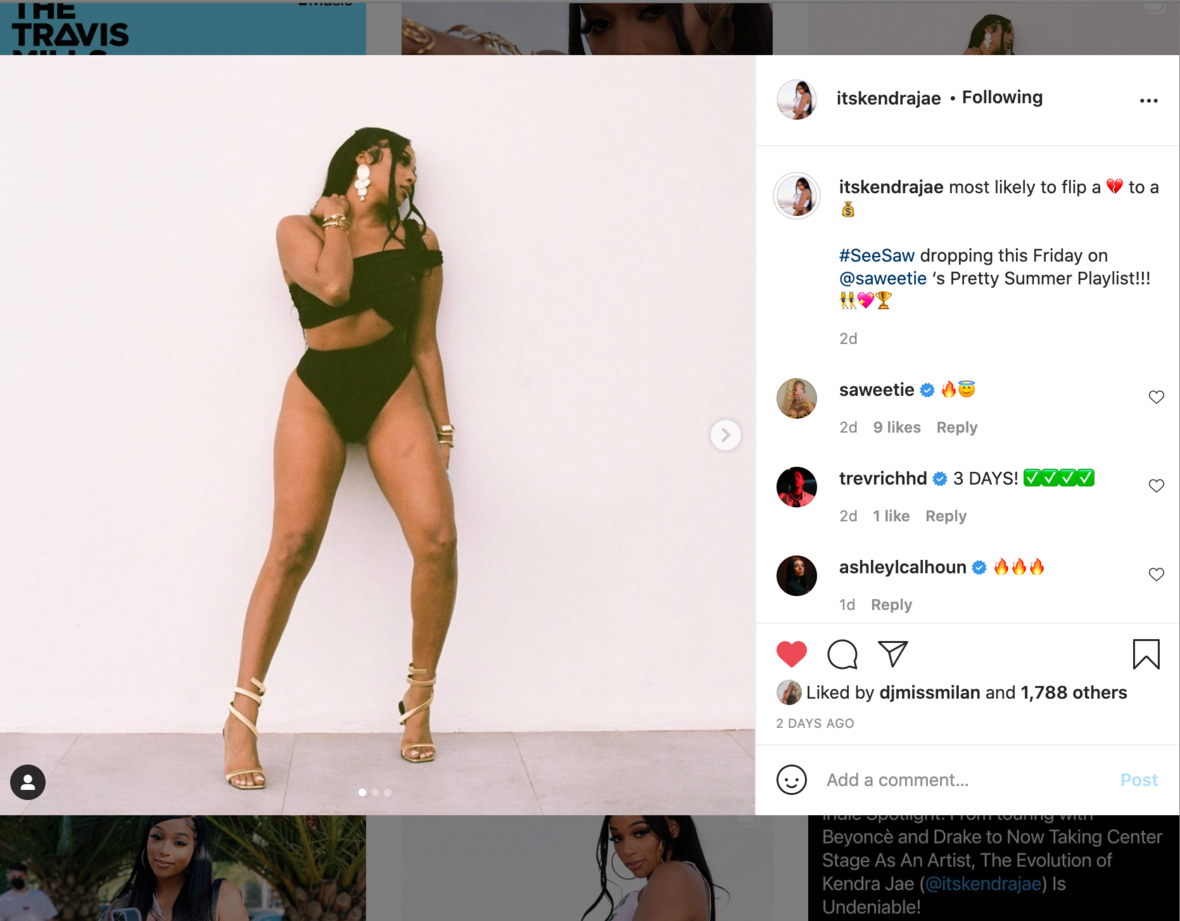 Kendra Jae's personal experiences has elevated her to focus on herself, her career, and her bag. Saweetie's feature is the cherry on top, using her recent situation as fuel to keep going. The collaboration with rapper and long-time friend Saweetie came as a total surprise when the icy queen added a verse to the record and featured the song on her Pretty Summer Playlist: Season 1. This new playlist series is Saweetie's way of using her platform to help shed light on some of her favorite artists coming up in music.
"To have someone that I respect and support with every ounce of me believe in my vision and my music is invaluable. Saweetie's feature on this record made it even more real for me because we both have been there for each other through the same ups and downs that we put into the record." — Kendra Jae on Saweetie collaboration
This record is sure to solidify Kendra Jae's connection with her female audience as it brings out a different side of her that both old and new fans will gravitate towards. For every girl fed up with love, "Seesaw" will be the "single girl" summer anthem.
"I want to solidify my relationship with my female audience. I want my female fans to know they can always count on me to keep it real. If this becomes a new anthem then I did my job."
Be sure to check out Kendra Jae's new single "Seesaw" featured on Saweetie's Pretty Summer Playlist: Season 1, out now on all streaming platforms!
Connect with Kendra Jae on social media for updates on new music, videos, and more; @itskendrajae