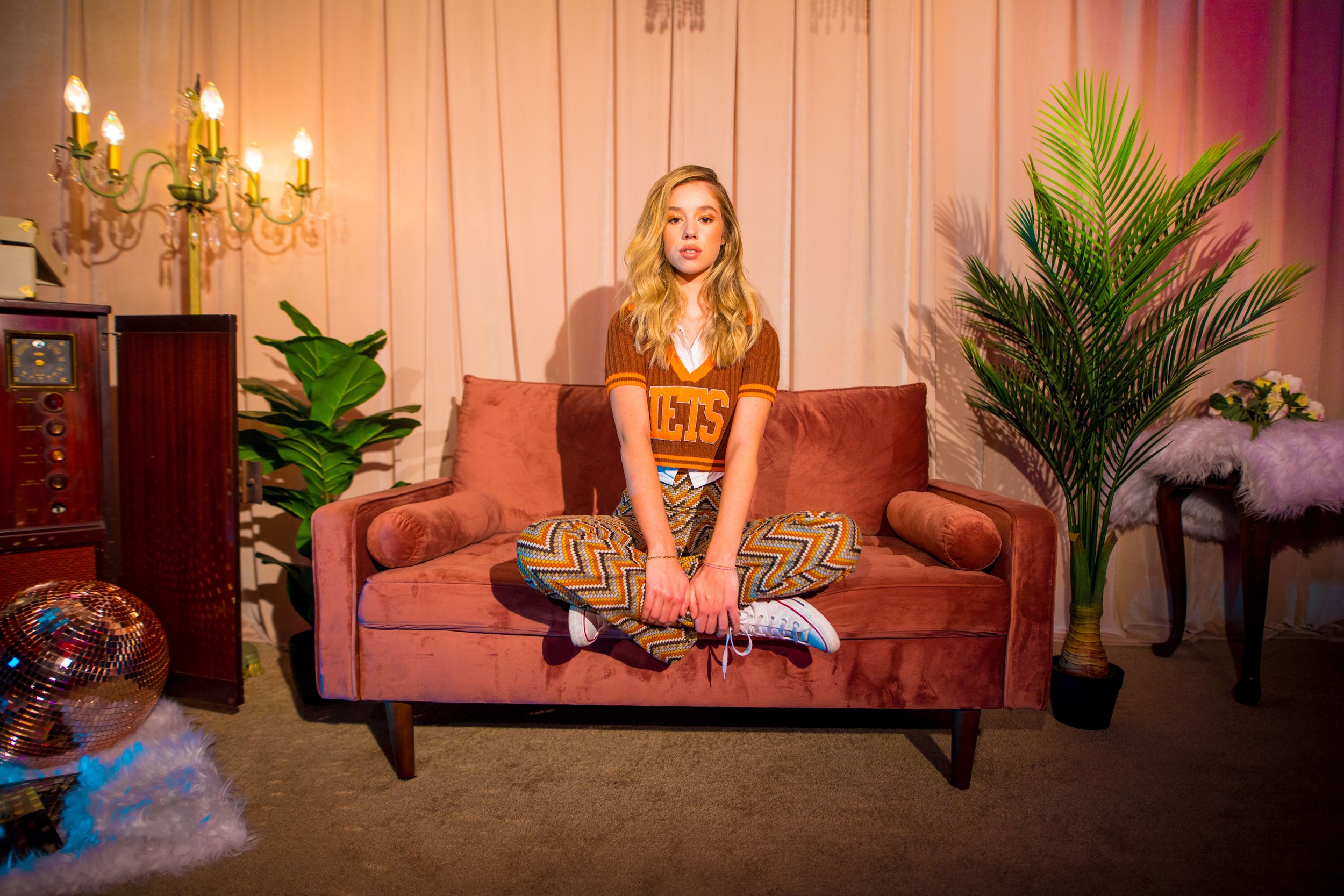 Alt. Pop artist Kayla DiVenere instantly hooks listeners on her contagiously energetic single, "PSYCHOPATH". DiVenere brings the track to life with an excitedly anticipated music video releasing November 12. "PSYCHOPATH" finds itself somewhere between the stylings of Olivia Rodrigo and Avril Lavigne, yielding an undeniably catchy and impassioned pop anthem.
Gritty, hypnotic guitar weaves between DiVenere's crystal clear vocals in the verse before taking flight with an effervescent, distorted synth lead in the chorus. At its core, "PSYCHOPATH" is this singer-songwriter's portrayal of her experience dealing with the frustrations of dating as a Gen Zer. Stopping things before they start to spare oneself the devastation of heartbreak; a coping mechanism rooted in uncertainty and insecurity many people are all too familiar with.
DiVenere makes her way through a dreamy arcade in this music video; the artist confronts a deep-rooted fear of commitment head on as she battles with herself on various games representing an inner quarrel with self-sabotage. The artist makes a clever, relatable representation of the insecurities that so many of us deal with throughout our lives in this music video.
As DiVenere moves through the arcade, her inability to settle on a game goes hand in hand with her difficulty to commit to, and ultimately signifying, her past failed relationships. She perfectly captures the complexities inherent to dating after heartbreak with a playfully charming delivery. "PSYCHOPATH" is an electric alt. pop anthem dedicated to Gen Zers that explores the difficulties that come with dating after heartbreak.