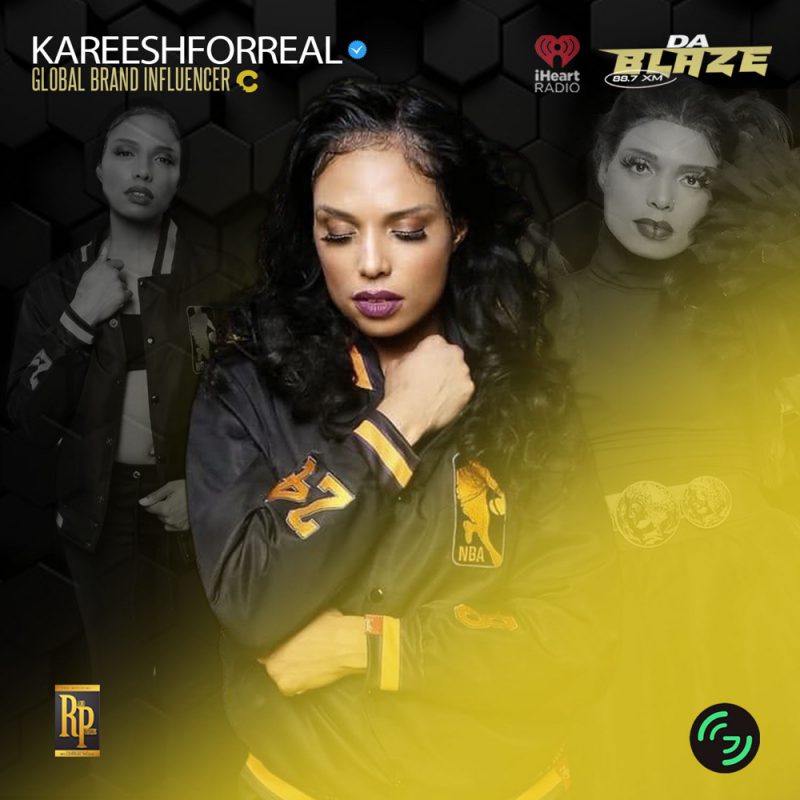 Built for greatness
Some people are destined for greatness no matter the cost, degree of difficulty, or death-defying obstacles they encounter. Being born with Championship DNA comes at a high price and great expectations in life. Since birth, Kareesh Forreal's life has never been typical or average. Without a doubt, surviving the vice grips of abuse, racism, poverty, and sexism, Kareesh Forreal is the raw definition of a "Soul Survivor."
Understanding your strengths is an invaluable asset. Leveraging your power when the moment of fear and uncertainty arrives creates a fearless leader. Kareesh Forreal illuminates the grace, elegance, and sheer beauty of a woman.
The meteoric rise of Kareesh Forreal
Launching her multimedia company in 2019, Kulture Buzzin TV, LLC includes a syndicated television network, record label, TV/Film, and brand consulting division.
Kareesh Forreal has amassed critical acclaim from top music executives, FM radio programmers, and R&B elite artists as a born songstress. Without a doubt, her music resume is highly decorated and reflects a consistent track record of successful music releases.
Kareesh Forreal's brand inked a multimedia branding partnership with RADIOPUSHERS and RESULTSANDNOHYPE in 2021. Kulture Buzzin TV network received syndication via RADIOPUSHERS TV for Amazon Fire and Roku platforms. It also launched a podcast series with DA BLAZE 88.7 XM Miami powered by iHeartRadio.
Kulture Buzzin podcast series broadcasts unique musical journeys of emerging artists in R&B, Hip-Hop, Pop, and EDM. Unquestionably Kareesh Forreal's multimedia empire continues to expand, heading into 2022.