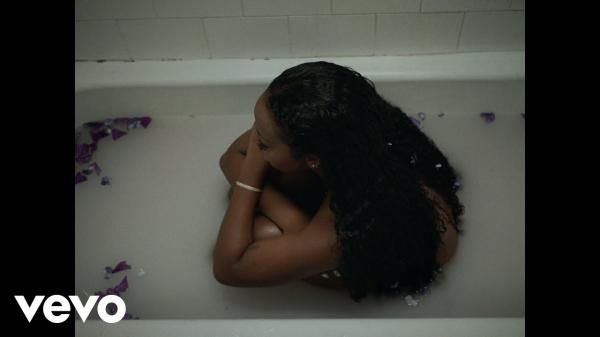 Justine Skye Build Video ft Arin Ray
Off first listen, Justine Skye and Arin Ray's new single sounded like a troubled relationship that had hope of being better, or at the very least, one that Justine learned from.
The video to "Build" adds another layer to that story as the clip comes to life in the most personal way. As you can see from the visual above, it is about domestic violence and a true experience from Justine that helped mold her into the person she is today.
From physical to emotional abuse, you can see things aren't okay for the couple and they have gone next level, as the young woman fears for her life by the end.
Luckily, she realizes the wrong in her relationship and decides to walk out.
By the end, you can see Justine standing in unity with other survivors of domestic violence in hopes that others come forth and seek help.