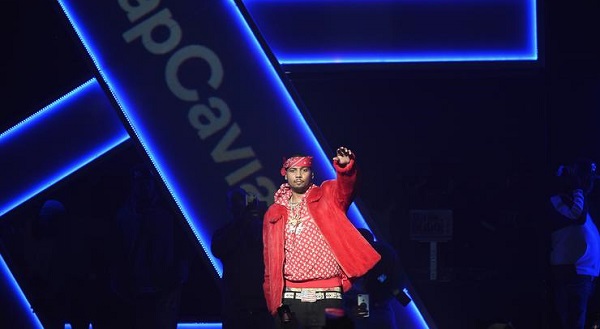 Santana's case continues on.
Back in March, TSA agents at Newark Liberty International Airport allegedly found a loaded .38-caliber handgun and Oxycodone pills in baggage owned by LaRon "Juelz Santana" James. The Diplomats rapper fled the scene before eventually turning himself in to authorities.
Juelz and his fiancée Kimbella Vanderhee returned to the VH1 reality show Love & Hip Hop: New York for season 9. On last night's episode, the 36-year-old New Yorker talked about taking a plea deal in the federal gun and drug case.
"I decided to take the plea. I felt like it was the least selfish choice for my family," stated Santana. "I still don't have no full closure because at the end of the day, I know the final decision is on the judge.
He could give me more time than I agreed on. Just when I felt like I was going to be getting some closure, the problems [have] just begun."
The "Dipset Anthem" performer pleaded guilty to possession of a firearm by a convicted felon and carrying a weapon on an aircraft. According to reports, he could spend 27-37 months in prison. James is scheduled to be sentenced on December 12.