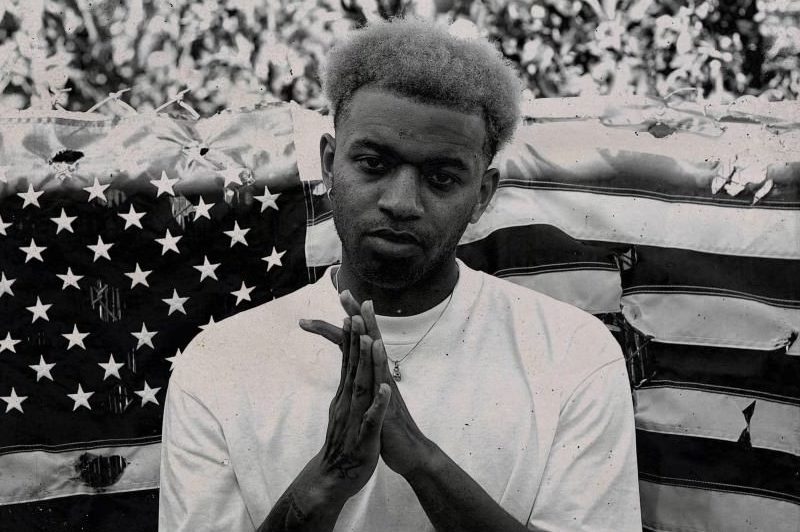 May 06, 2021, 16:34pm EST — Rising star Joyagainstevil sets the stage for his newest single "They Won't Take Me Alive". The mood is as clear and concise as the drum and bass rattling through the speakers. The tone is not only striking vocally but symbolically.
With the fated lyrics "Cross my heart, hope I don't die", The young creator boldly speaks from a vault of wisdom. With black and white as the theme and a heavy contrast with this piece. From the video to the lyrics, the correlation was meant to explain his american experience of always having social uncertainty.
The vocalist euphorically expresses his misfortune with his environments. Pleading "If you want to let me bleed, let me bleed". Perhaps alluding to always wanting more from an already broken people. The many messages within these words can start conversations that will push forward thought.
The track ignites the listener in a way that encourages independence. Production-wise, the track stands out for the instrument choice and the mixing of the track brings Joy's vocals to the forefront, putting an emphasis on the message. Joyagainstevil is an expressive genius! We would love to see more from this talented artist, he is planning releases and content through 2021.
This is just one of the many variations of singles Joyagainstevil will release between now and the end of summer. Having a catalog of Rock, Hip-Hop R&B, Soul & Pop under his belt. Joyagainstevil is looking to find the best way to mesh his influences for more sonic enjoyment.
Connect with Joyagainstevil on social media for updates on new music, videos, and more; @joyagainstevil