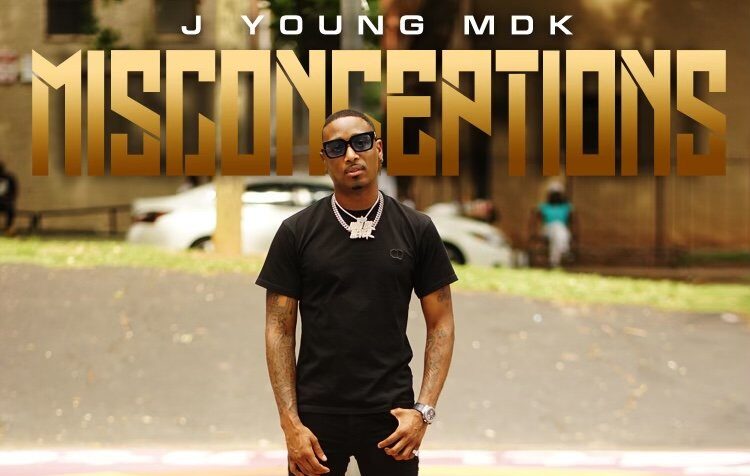 Driving in a car , freestyling, dropping bars down the street is the way J Young MDK plans to set "Misconceptions" off. It is the perfect vibe. It's a song that hits the soul, which everyone can relate to. He speaks on the misconceptions that have been created regarding his character by outside forces. In hit, he not only works to dispel those rumors but has excel beyond them.
Word on the street is, J Young is the hardest worker in the rap game. This man has not only created singles for days, but he dropped three albums in a single year! He made history in 2020 when releasing two the same day, then a third; all with different genres. Each listener got a peek into the creative stylings that encompasses J Young MDK. When he's not making history, he is coming out with new songs and performing at sold out shows!
His most notable series of shows being on the Latto 777 tour. He shared the stage with Latto herself, Saucy Santana, Kali, and Asianae. In every city, they set the night off, him especially with his captivating stage presence. In the spring of 2022, he also released "Slow Motion", a rival to "Misconceptions" as J Young is his only competition. The track gained tons of streams, but can it outlast the impact of "Misconceptions"?
In addition to his own projects, J Young MDK is more than happy to seep in others that come his way. This past summer, Netflix debuted "Day Shift", a comedy-thriller about a vampire hunter! J Young MDK came together with Jamie Foxx, Snoop Dogg, Dave Franco and Sam Pound to create "(Bud) Mowing Down Vamps"( Remix). Though the song was a fun experience, it also became quite the hit for the action-packed film. Follow the rappers journey via his social media at @jyoungmdk.