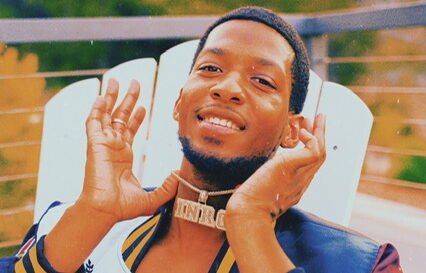 InrG (In-Ur-Gee) is a talented music artist hailing from San Antonio Texas. He is a Recording Artist and songwriter. InrG has been making music for over fifteen years. He has had a strong passion for music since he was younger.
One of his biggest accomplishments this far is releasing a successful debut with his single 'Bounce Back', as well as being featured in the local news as an upcoming promising act in his city. Fans and supporters of InrG like the song.
The music video for Bounce Back has accumulated more than sixty four thousand plays on youtube. The song also performed well on Apple Music. The record shows InrG rapping and keeping a melodic flow that goes well with the piano style rap beat. InrG is talented and you can hear the realness and heart in his voice over this record.
Less than two weeks ago InrG also released a video on youtube for his "Paper Chase" Freestyle. InrG will be releasing more music in 2023. The future is looking bright for InrG if he can stay focused and continue releasing powerful records.
InrG – Bounce Back Music Video:
Connect with InrG:
Instagram – instagram.com/inrgofficial
Contact – [email protected]
https://music.apple.com/us/album/bounce-back-single/1639707011