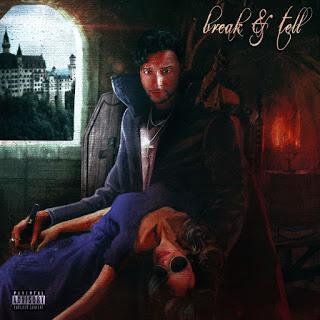 Becoming a musician is a dream for many people around the world. However, while many attempt to produce music that will shake the world, most wannabe musicians can't make the cut. The Songwriter Music College notes that the sad truth is that less than 0.000002% of self-proclaimed musicians actually become successful. The article attributes this to the fact that the majority of those who dream of being musicians just want to be rich and famous, and that's not really going to make the cut.
James William Awad, otherwise known as Senior, also dreamed of becoming a musician. However, even if he realized this dream when he was young, he did not act upon it until later in life. He made sure that he had a plan, was financially stable, and had a clear message before going headfirst into the world of music.
Senior was able to do this by combining his entrepreneurial wits with his passion for telling his story. Before becoming a recording artist, he spent most of his time developing successful businesses. This gave him enough of a buffer to work on achieving his lifelong dream, so when he felt that everything was in place, he built his own recording studio and released his debut single, Alexandra, in 2020.
What captivated his loyal fans was Senior's ability to narrate his story through magnificent lyrics and soulful melodies. While he is inspired by other artists like Drake, The Weeknd, and Lil Baby, Senior says that his biggest inspiration is his reality. He uses what people call "baggage" in his own life and transforms it into relatable music for the general public.
A year after starting his music career, Senior is back with another full-length album entitled Break & Tell. Just like his earlier releases, the 14-track album talks about his life and how he overcame all the crazy challenges that came his way. Senior tells us that out of all the tracks in his latest album, the one that he is proud of the most is Video Game, so watch out for that. Senior's second album, Break & Tell, will be available starting July 23rd on several music streaming sites. You can pre-save the album using this link.
Now, while Senior's second album is about to be released, he says that this is only the beginning of his music career. He pledges to continue releasing inspiring and relatable music every year for his loving fans, and he is committed to honing his talents so that he can help more people through his music.
To stay up to date on Senior's music career, follow him on Instagram at @senior.