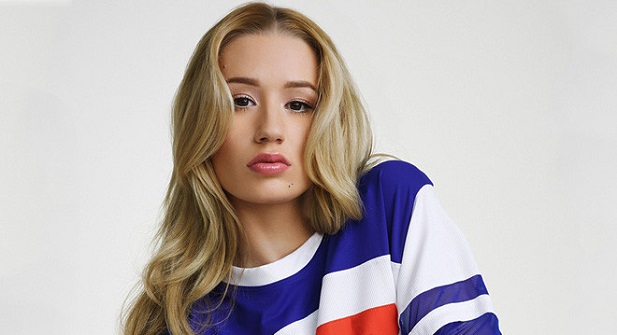 The "Sally Walker" hitmaker is coming for blood this time around.
Iggy Azalea landed a solid hit with the release of her ferocious banger "Sally Walker" earlier this year, now the rapper is set to release the follow-up.
The 28-year-old rapper took the social media to announce her next single "Started." she revealed the cover art, which finds the blonde bombshell standing in front of a dresser while holding a pink cake with "Started" written on it. The word "Daddy" appears in rhinestones on her midriff-baring top.
The song is set to drop Friday, May 3.
https://twitter.com/IGGYAZALEA/status/1119355965537542144
"What you read? It's true. Iam a bitch," tweeted Iggy. "STARTED MAY 3!"
The Aussie rapper also reveals that video has already been shot for the single, it's her best work yet. "Started is the best video I've ever made," she tweeted to her 8 million fans on Twitter.
https://twitter.com/IGGYAZALEA/status/1117297312592584705
Revisit "Sally Walker" below while we wait for the new single to drop.