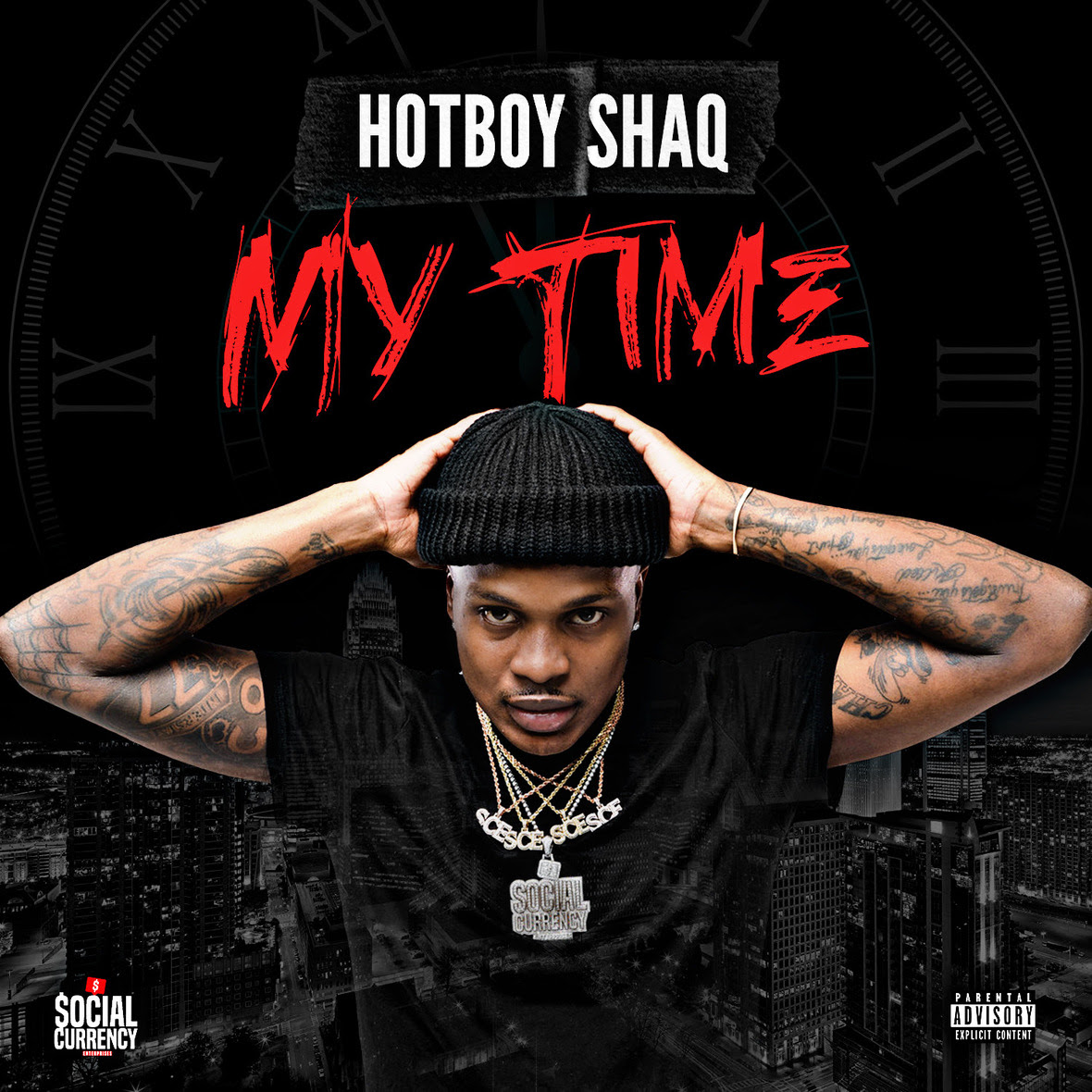 In the midst of 2020, North Carolina has become a melting pot for some of the hottest new rap acts, including Hotboy Shaq. Building his rap career in the trenches of Charlotte, Hotboy Shaq is no stranger to the ambition needed to build a musical empire.
Newly signed to Social Currency Enterprises, HotBoy Shaq released "My Time" an 11 track album featuring some of the hottest rappers such as Boosie Bad Azz who's boastful personality on the leading single "We Outside", showcases Shaq's ability to collaborate with fellow rappers to create music for everyone to enjoy.
"I feel like it's MY TIME. I've been grinding for so long and been overlooked forever. I got my city (Charlotte) on my back and I'm not stopping!" – Hotboy Shaq on new album
Constantly being in the shadows, Hotboy Shaq is ready to show the world exactly what he's made of; the struggle, the process, and the future. Never letting go of where he's come from but instead using the past to spearhead his career. Hotboy Shaq's album "My Time" is an album that is sure to reach the masses and only the beginning of what he's bringing to the rap game. With Social Currency Enterprises behind him, Hotboy is apart of "a family, the hottest label and King Carter as a mentor, [allowing] everything to fall right in place, perfect timing".
Without a shadow of a doubt, Hotboy Shaq will become a household name the world will always remember.
Listeners can stream Hotboy Shaq's My Time album on all streaming platforms and purchase on iTunes.
Connect with Hotboy Shaq on social media for updates on new music, videos and more; @hotboyshaq_