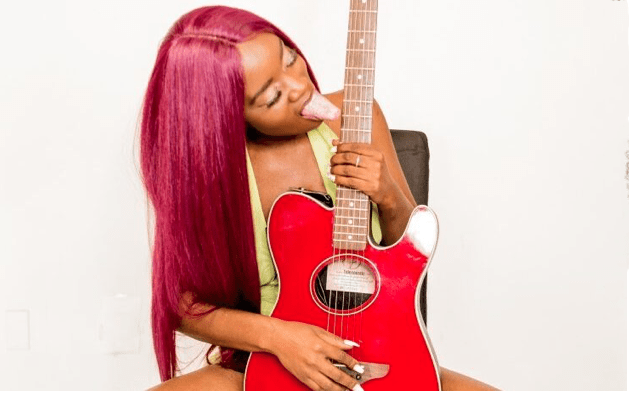 As I took a step out into the world, I've found myself out in the deep end of a small town in Louisiana, Monroe to be exact. It was something about the sound that was intriguing enough to take a deeper look into. And then there she was. Trulia, as the curiosity led to wanting to know more of what exactly drives her motivation. Come with me as we explore more on what she has to say.
DJ Kurupt | 24 HipHop: Let us know about Trulia Monroe from when you were younger and the things that you were into before you got into music production and making records
Trulia Monroe: I was given away by my mother at the age of 3 months & raised by my father's mother. Before I got into music I was focused on Poetry and Art.
DJ Kurupt | 24 HipHop: Tell us about your name "Trulia Monroe" and what was it that made you choose it as your stage name?
Trulia Monroe: Trulia Monroe represents loyalty and realness. My real name is Julia. Upon making my journey through music I met King Scratch from NWA who represents TruWest based out of California. Monroe is where I was raised.  A small town out of Louisiana. Drop the Ju & add Tru… that'll leave you with Trulia Monroe.
DJ Kurupt | 24 HipHop: If you were to describe your own personality in one word what would the word be?
Trulia Monroe: Unique
DJ Kurupt | 24 HipHop: What are some of the things you are most proud to have accomplished thus far within your career as a female Rapper?
Trulia Monroe: Writing & Recording myself without giving up & remaining humble is a great accomplishment, also the ability to maintain focus with being an Artist and business Woman.
DJ Kurupt | 24 HipHop: Tell us about the process of recording your new song "Watch Me Work"?
Trulia Monroe: This "Watch Me Work" is actually the 2nd version… the first version is actually a song. Both versions were recorded in my home studio, then a few months later I went to Vegas for the photo shoot.  Overall maybe a 3-4-month process.
DJ Kurupt | 24 HipHop: Is there anything that you could remember regarding an experience you've had with fans, maybe while on the road or at a show that you could share with us?
Trulia Monroe: I was actually at a friend's house where there were kids and upon leaving a little girl tugged on her mom's dress and asked her if I was Ms. Trulia. Her mom replied yes, and her eyes lit up as bright as the sun. The mom stopped me and asked her daughter to repeat what she said.  I couldn't do anything but smile and grab her little body for a huge hug.