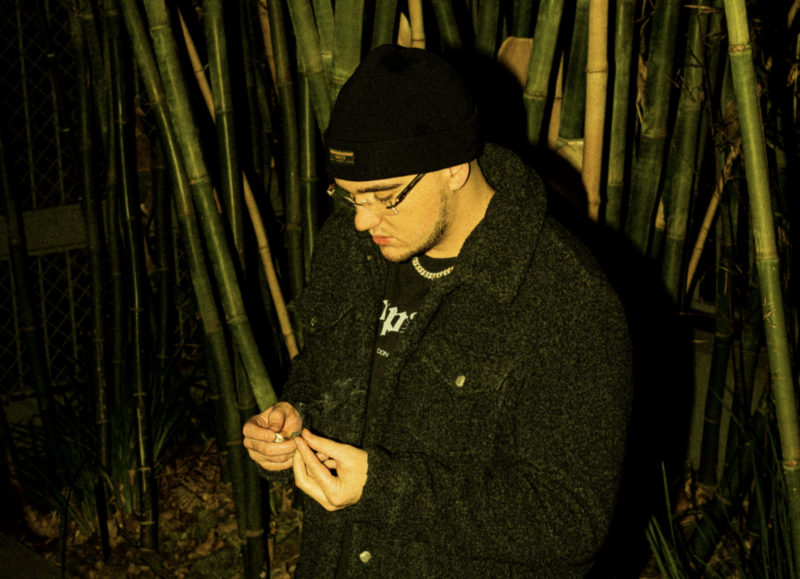 More than just a beat-maker, Mike Crook is taking the music industry by storm with his impressive production skills. Crook is mainly known for his work with everyone from Doja Cat and G Eazy, to Blueface and Ty Dolla $ign. He's produced major hits such as Ty Dolla $ign's "Nothing Like Your Exes," "Blood Walk" by YG ft. Lil Wayne and D3, and "most recently, "Back Seat" ft. Lourdiz on Saweetie's newest project 'Pretty Summer Playlist: Season 1.'
Mike Crook now has a proven track record of hits, but his journey to how he got to this point is interesting. He got his start producing when he quit football and decided to experiment with music and take a risk.
"I've been making beats since about 2014 after I realized I didn't wanna play college football or go to school," Crook explained in a recent interview. "Plus a crazy story of a medium — which is someone who can communicate with the dead — telling me my dad (who passed away) was saying I should make music, and leave football behind me in 2013."
After having that life-changing experience, Mike Crook has been putting in work and making his mark in the industry. It was then where he started taking music seriously, buying equipment and knowing nothing about music.
"I just think I fell in love with giving people a happy feeling," he said. "Music creates feelings for people that I'm not sure I can really describe. I want people to be happy when they hear a song I produced."
It's safe to say he's been on a roll — and he's just getting the ball rolling.
"Since then Ive produced for Doja Cat, YG, Lil Wayne, Ty$, G-Eazy, Blackbear, Gucci Mane, Asian Doll as well as Spanish records for Myke Towers, Ovi, Aleman, Bryant Myers and more," Crook said. "What separates me as a producer is, I really have no style, besides music that is mainstream or radio friendly."
Today, Mike Crook has two platinum plaques that he's secured, including for songs such as "Like That" and Blueface's "Daddy" ft. Rich the Kid, several other hit records with Blueface, and has even moved into the reggaeton space. 
You can keep up with Mike Crook on Instagram and stay tuned for what he has coming up next!
Also, stream his most recently produced work "Back Seat," ft. Lourdiz on Saweetie's Pretty Summer Playlist: Season 1.