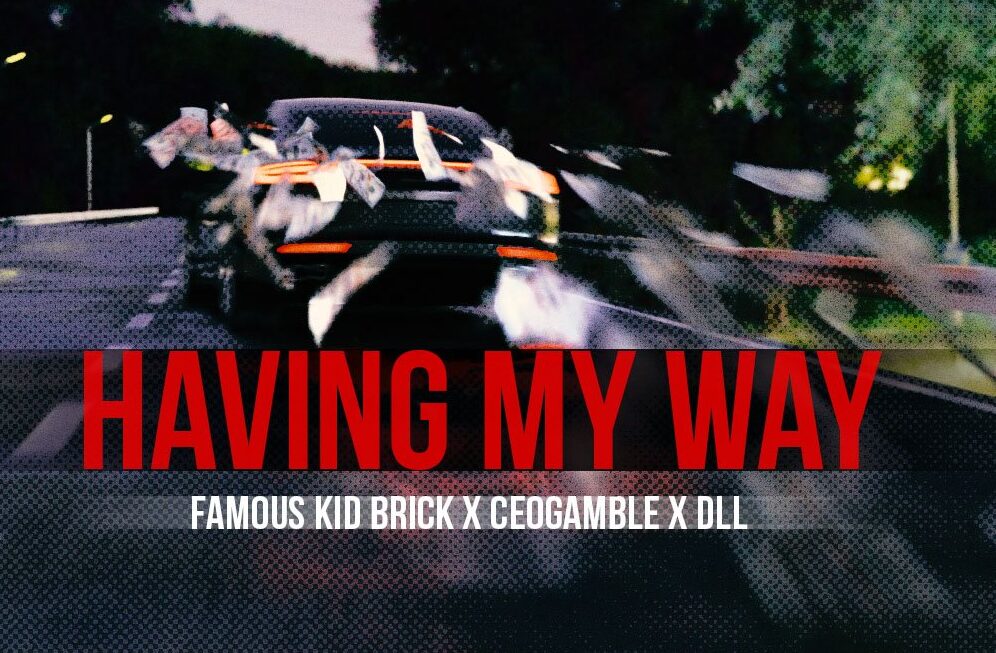 Get ready to turn up the volume on your speakers this Friday, April 14th, because a new hip-hop banger is about to drop! The highly anticipated single "Having My Way" is the brainchild of Famous Kid Brick, CeoGamble, and DLL – three talented artists who have come together to create an unforgettable track.
Famous Kid Brick is a rising star in the hip-hop scene, known for his unique style and high-energy performances. Meanwhile, CeoGamble brings his signature flow and lyrical prowess to the table, making for a formidable combination. And with the expert production skills of Trinidadian producer DLL, "Having My Way" promises to be an instant classic.
The title of the song is already turning heads, with its confident and assertive vibe and it's not just the artists who are excited about this release – it's being distributed by WMT Music, a Canadian record company known for its marketing power and ability to spot up-and-coming talent.
WMT Music has a reputation for supporting artists and helping them achieve success, and their partnership with Famous Kid Brick and its collaborators is no exception. They see immense potential in "Having My Way" and are ready to put their full weight behind it, with a marketing campaign that is sure to grab the attention of hip-hop fans everywhere.
The anticipation is palpable, with fans eagerly awaiting the release of "Having My Way" this Friday and the chance to hear the magic that Famous Kid Brick, CeoGamble, and DLL have created. So mark your calendars and get ready to add this track to your playlist – it's sure to be a hit!
Click the link to pre-save: