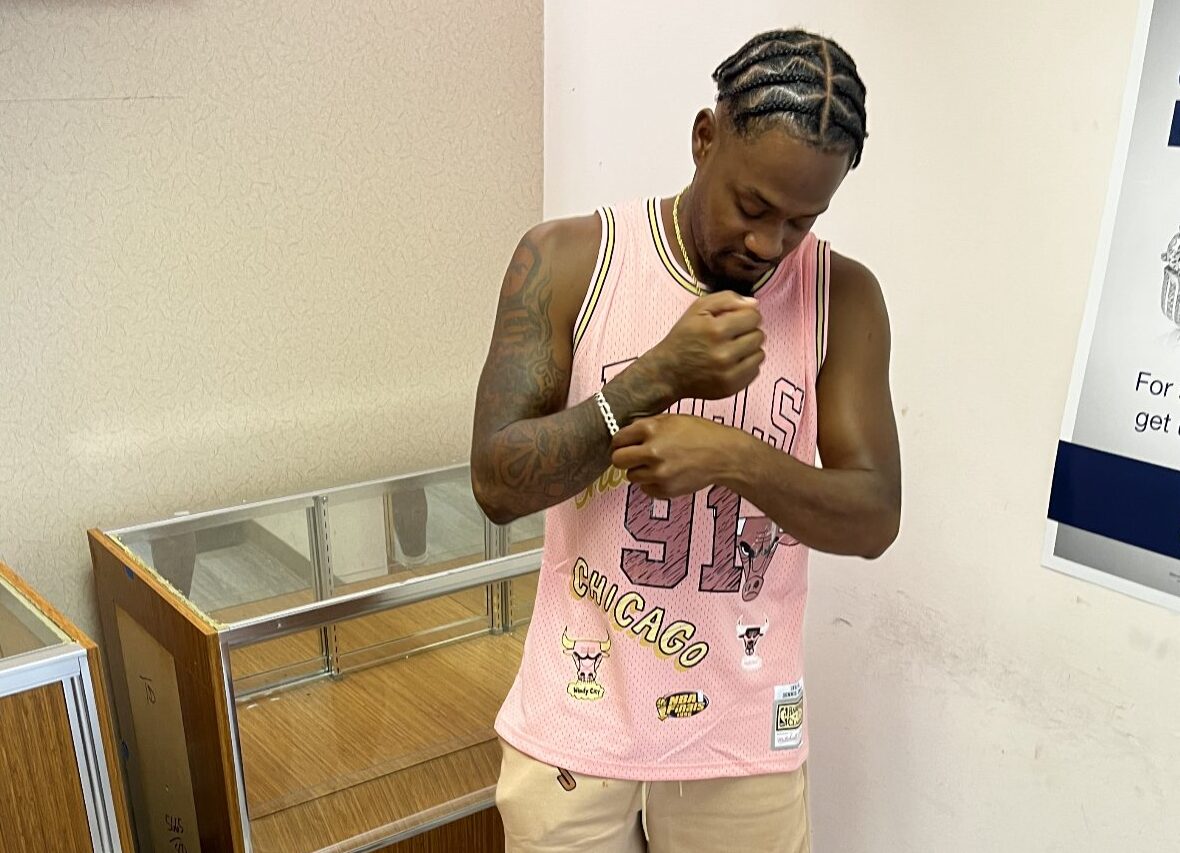 In the vibrant music scene of Prichard, Alabama, an artist is on the rise, and his name is Frommud Copadra. Born and raised in this Southern city, Frommud Copadra, also known as Josh Daigrepont, is not just a good artist who creates exceptional music; he's a hidden gem in the music industry, waiting to be discovered.
Frommud Copadra's Unique Journey
Frommud Copadra's story is a testament to raw talent and relentless dedication. What makes him stand out is not only his music but also his journey to becoming an artist. He's someone who started from the ground up, working tirelessly to develop his craft. His underrated status in the industry is a reflection of his quiet perseverance and undeniable skill.
Notable Career Highlights
Frommud Copadra's career is marked by notable achievements. He has earned recognition and awards for both his clothing line and music videos. These accolades are a testament to his multifaceted talents and his ability to excel in different creative endeavors.
Conquering Challenges
Every artist faces challenges on their path to success, and Frommud Copadra is no exception. One significant hurdle he overcame was the fear of performing in front of large crowds. However, his determination and continuous exposure to live performances allowed him to conquer this fear and become a more confident and seasoned artist.
The Vision for the Future
Looking ahead, Frommud Copadra envisions himself as a star in the making. He has set his sights on achieving not only musical success but also building a million-dollar brand. With unwavering dedication and a unique artistic perspective, there's no doubt that he has the potential to achieve these dreams in the coming years.
Promoting "Body Language" Single
Frommud Copadra's current focus is on promoting his single "Body Language." While the single has already been released, he believes it deserves more exposure and recognition. With his distinct style and undeniable talent, "Body Language" has the potential to resonate with a wider audience and cement Frommud Copadra's place in the music industry.
Stay Connected with Frommud Copadra
To stay updated with Frommud Copadra's journey and music, you can follow him on Spotify here. You can also connect with him on Instagram @frog_pack and watch his videos on YouTube.
In conclusion, Frommud Copadra, also known as Josh Daigrepont, is an artist with immense potential and a unique journey. He may be underrated now, but his talent and dedication make him a rising star to watch. As he continues to create exceptional music and build his brand, it's only a matter of time before he shines brightly in the music industry.