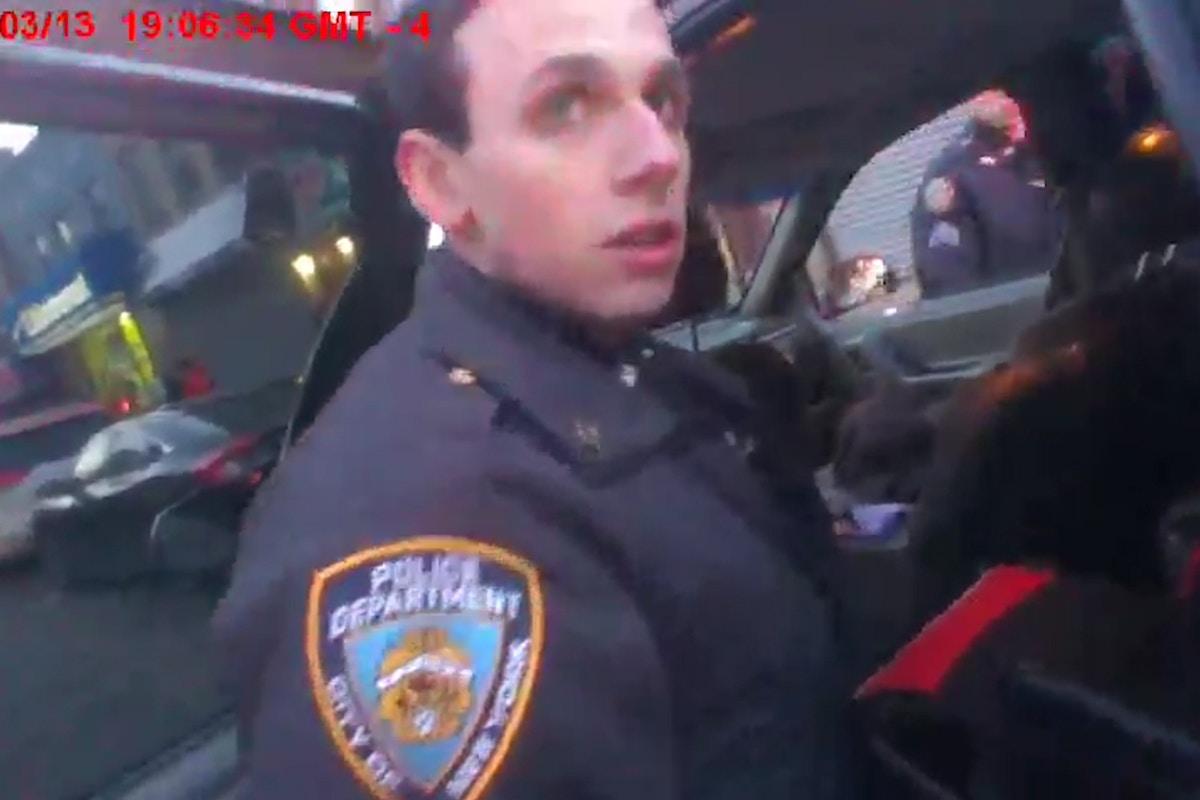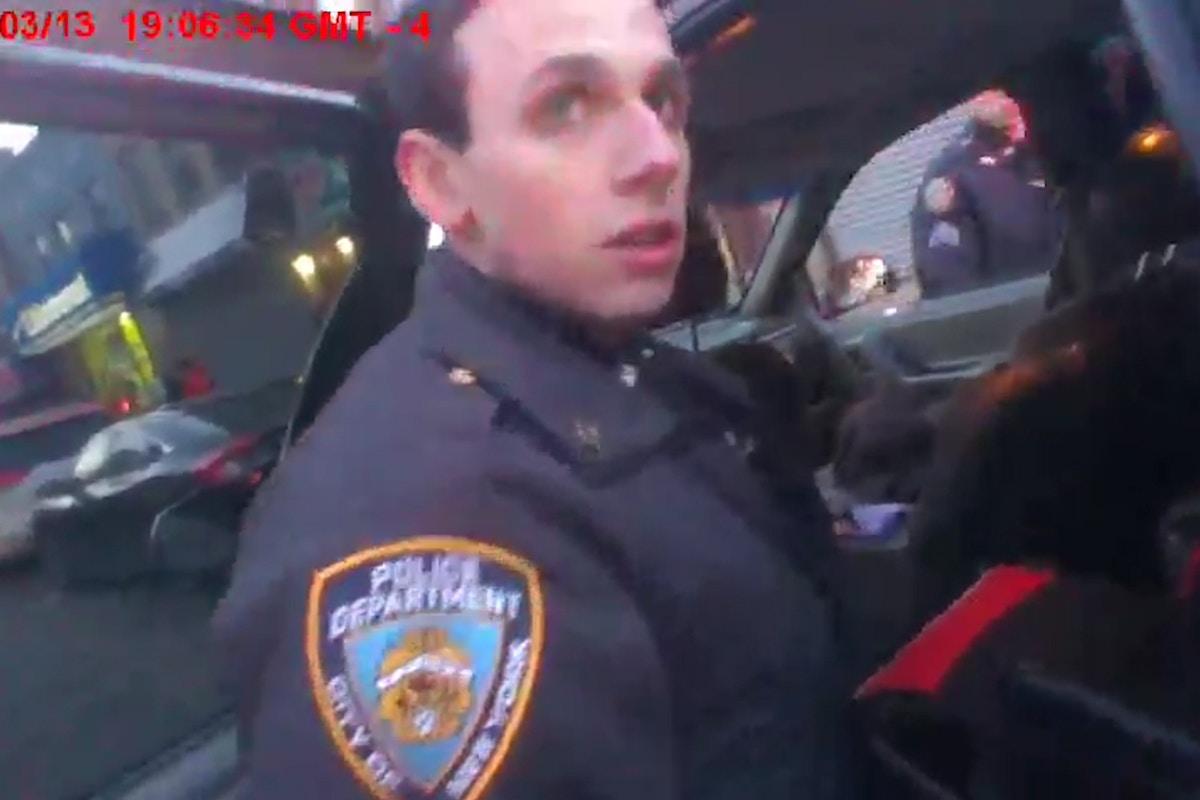 Disturbing bodycam footage shows the moment an NYPD officer appeared to plant marijuana on a suspect during a 2018 traffic stop.
In the video, obtained by The Intercept, shows an NYPD officer Kyle Erickson planting marijuana inside of someone's car while conducting a search in 2018. This was reportedly the second time Erickson had done this in a span of two months.
The bodycam footage shows Erickson and his partner, Elmer Pastran, pulling over a car driven by a female and Jason Serrano, who was sitting in the passenger seat. They were told the car was pulled over for a broken taillight, which Serrano and the driver told the officers wasn't possible because they were further up the road. The officers told Serrano and the woman that the vehicle smelled of weed and they needed to conduct a search. Serrano told the officers he was recovering from a stab wound and was in a lot of pain and didn't want to get out of the vehicle. The officers told Serrano to get out of the car, and when he protested to them searching his jacket, they forced him onto the ground and handcuffed him.
Erickson can be heard cursing after not turning up anything in the vehicle, and he told Pastran, "We need to find something." After speaking with Pastran, Erickson returns to the vehicle and places a marijuana bud in the cup holder, which he pulls out and states, "I smell a little weed." Erickson then asks Pastran, "You good?" before they fist bump. Serrano was later seen being helped into an ambulance on a stretcher, and it was revealed that he spent 5 days in the hospital waiting for his abdominal injuries to heal. He was forced to take a plea deal for his charges, and he didn't see the bodycam footage until after he pleaded guilty.
The same "You good?" question between Erickson and Pastran, and the fist bump, were used in bodycam footage of the February 2018 arrest involving Lasou Kuyateh. Kuyateh spent two weeks in jail after the officers claim they found a marijuana joint in his vehicle. The discovery wasn't made on Erickson's bodycam, as he claims "technical difficulties" caused the camera to turn off.
Prosecutors dropped the marijuana charge against Kuyateh after the judge spoke with lawyers on both sides. They also advised the NYPD that Erickson was going to need a lawyer. Following an internal investigation against Erickson and Pastran, the NYPD determined that the allegations against them were "unfounded." Kuyateh filed a lawsuit against the city for $1 million in late 2019, which is ongoing.
in related news, Footage Shows Louisiana Officer Planting Drugs on Handcuffed Man