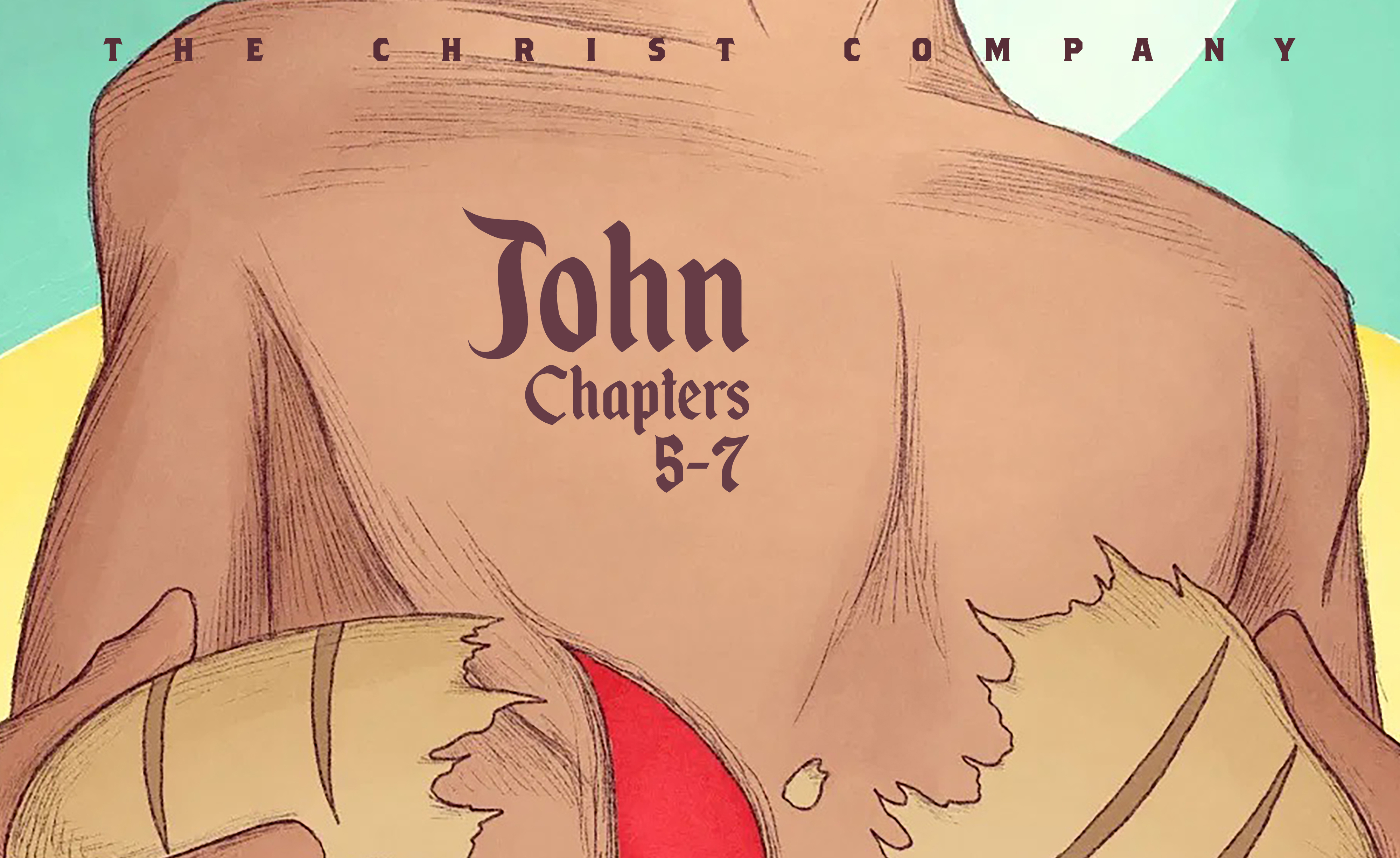 This new album from Gospel artist The Christ Company is an essential cornerstone in the evangelisation of God's message – bringing truth from the Bible into modern society via music. Using inch-perfectly produced Hip Hop beats with incessantly catchy & groovy rhythms, The Christ Company ingeniously pair this urban sound with a distinctly contrasting timbre; the voice of Alexander Scourby who was an American film, television, and voice actor heralded "the greatest voice ever recorded".
Scourby's work was initially posed as a project to aid visually impaired listeners the opportunity to receive God's word. Given Scourby's clear & prominent delivery, 'John Chapters 5-7 (Hip Hop Edition)' has helped listeners around the world to memorize scripture as a result of the nature of the Hip Hop beats.
The album is completely unique and offers a wide range of benefits in not only spreading faith but also helping younger generations learn & appreciate the entire Bible in a much more digestible format – a compelling idea executed impeccably by The Christ Company.
The Christ Company began as a project to bring a wider range of people closer to God yet has blossomed remarkably from its humble beginnings. Working with a range of producers & audio technicians, The Christ Company pairs Bible chapters with instrumentals in a fusion unheard of in the music industry before.
The Christ Company's 'John Chapters 5-7 (Hip Hop Edition)' is a groundbreaking and truly exceptional album that masterfully blends Hip Hop beats with powerful narration of selected Bible chapters. The beats are lively, the production is top-notch, and Alexander Scourby's voice brings a sense of authority and gravitas to the scripture being recited. The album makes learning and memorizing scripture an enjoyable process and is a must-listen for anyone looking to connect with scripture in a new and exciting way.
The project has reached far and wide creating music, scripture wristbands, clothes, bookmarks, prayer journals, post-it notes and a range of other merchandise to truly spread their message. The Christ Company have hopeful plans for the future saying, "we have released one album, our debut album, John Chapters 1-4 (Hip Hop Edition) July 1, 2022 – although this next album is being released December 24, 2022, our goal is to release the next few chapters of whatever book we are in within one month; we plan on doing this so that the listener can enjoy the album (a few chapters) for a month, study, memorize, jam out, and then quickly get the next few chapters to keep on rolling with the whole book. We also plan to cover almost every genre of music so everyone can enjoy God's word to their own style". 
The Christ Company does increasingly important work in the world of faith and continues to strive towards bigger and better things. 'John Chapters 5-7 (Hip Hop Edition)' marks the next best thing from The Christ Company, check it out as well as their debut album on streaming platforms below.
Support The Christ Company on Social Media
Instagram: https://www.instagram.com/thechristcompany/
Facebook: https://www.facebook.com/thechristcompany