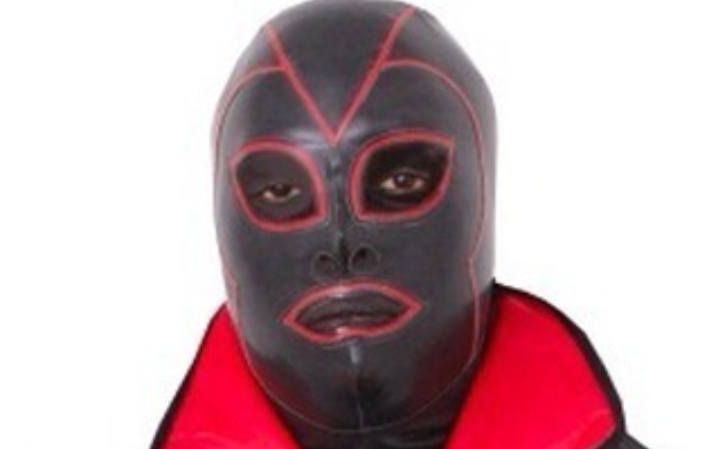 What is your name and what city do you rep?                                                       
My name is Sparky Flinstone and I rep the Invisible Galaxy
Tell us about your latest releases, what inspired you to create them?
"Freak Key" is my latest single. The song was inspired by a product that was gifted to me by a good friend of mine named Jersey Shore Einstein.
What is unique about you and your music?
The Cosmic Whopper created a passion in my pants that made the people want to dance taking them on a never ending journey to self discovery. This is what distinguishes me from other artists.
What shaped your music?
Pain! My music was built on pain. Joining the red pill community was a pivotal moment that helped shape my music and change my life.
When did you realize you were going to make music professionally?
After having an out of body experience, I woke up  in Uranus chanting rhythmic vibes that transcended human nature. This is when I knew.
What type of music do you listen to?
I listen to anything that moves me on a spiritual level. Everything from Skrillex and Daft Punk to Nile Rodgers and Bruno Mars. As far as hip hop, my top 5 rotation changes daily. At this moment Kendrick, Cardi, Drake, Cole, Nas, Durk, Symba and Lil Baby are my favs.
What inspires you to write music?
The opportunity to touch people in deeper and more meaningful ways inspires me to keep making music.
What do you do when you don't do music (creative or otherwise) and that you are passionate about?
In my spare time I like to indulge in cocktails and cosmic whoppers while mentoring sexy women in the most sexual ways.
Happiness to you is…
Spending time doing productive things that I love with people that I admire and enjoy being around makes me very happy.
What do you wish you were told when you first started making music that you think would help artists just starting out?
In order to truly live your dreams you must be prepared to quickly and quietly get away from unhappy campers disguised as family and friends. Also, as long as you are objectively tapped in and are not being led by your own ego, anger, jealousy or greed, never second guess your instincts because your natural instincts are the GOD force within that will guide you to success.
Tell us about your upcoming projects…
In addition to the forthcoming "Spark of Love" soundtrack, I'm very excited about music projects I have in the works featuring 3 amazing artists with big superstar potential. Follow them on instagram they are: Ali king @MusicFashioniista, Johrell The Starchild @Starchildworld and Zmoneeey @Z_moneeey
Where do we find you music / music projects?
You can find my new song "Freak Key" on TikTok, Spotify, Apple Music, Youtube and all major digital streaming platforms.
Any last words for the readers?
If I can go from a beta male simp mangina to living my dreams as the leader of the LBYF with a hot new reality show and an exciting NFT drop coming soon, then you can live your dreams too. The key is to get focused and instead of always looking for the easy way out, it's time to start looking for the smarter way in.