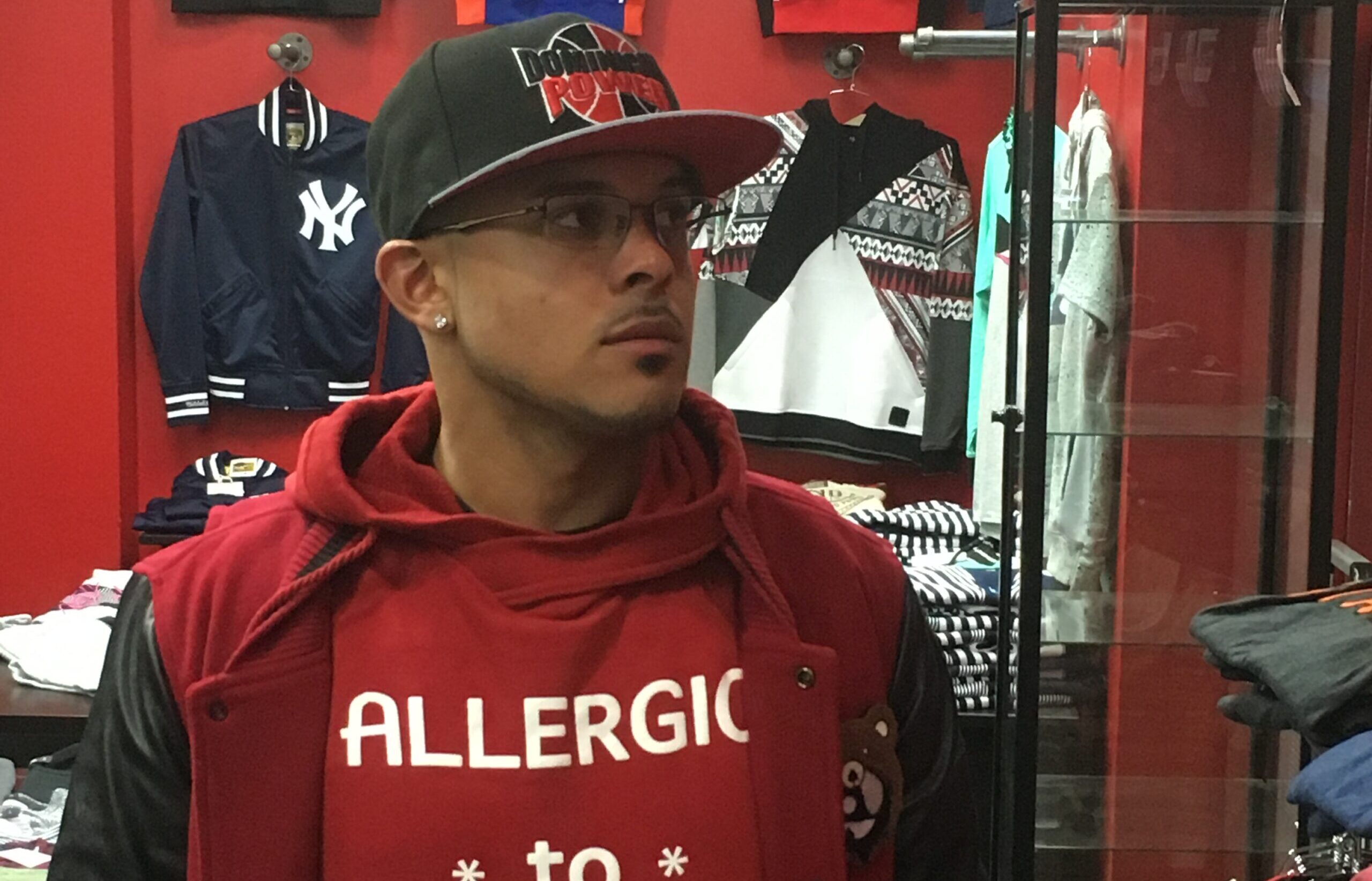 Today we have the pleasure of sitting down with the talented artist known as Hairo G, hailing from the vibrant city of Harlem, NY. A first-generation Dominican-American with a deep connection to his roots, Hairo G brings a unique blend of experiences to his music. From being a Marine Corps veteran to his love for the Empire State, his latest album, EMPIRE STATE WARRIOR, reflects his authentic journey. Today, we'll delve into his most cherished memories, upcoming projects, and the driving force behind his passion for music. Without further ado, let's welcome Hairo G.
1.) Q: What is your name and what city do you rep?
My artist name is Hairo G. I was born/raised in and represent Harlem, NY. I am a first generation Dominican-American. Both my parents are naturalized US citizens that were born in the Dominican Republic.
2.) Q: What's your most memorable moment this year, so far?
My most memorable moment was asking my girlfriend to marry me when we were on a family trip to Hawaii. Her whole family was in on it and she had no idea. We have 2 beautiful children together and I'm grateful she said yes.
3.) Q: What's the meaning behind your latest track and its title ? 
My current album is titled EMPIRE STATE WARRIOR. Being born in the Empire City/State, and also being a Marine Corps veteran, I thought it'd be cool to use my military photo as my cover art and title my album, Empire State Warrior, to stay true and authentic to who I am.
4.) Q: Any upcoming projects? That you can speak on…
Currently I am working on putting together Empire State Warrior 2. I was blessed to receive a 3 project distribution deal with Revanu Play (www.revanuplay.com)
5.) Q: What goals would you like to accomplish this year?
I would like to grow my social media following and build an organic fan base for my music, now that all of the COVID restrictions are over with. I would also like to start getting back into performing and doing shows.
6.) Q: If you could collaborate with any artist, who would that be?
I would love to collaborate with Nas, 50 Cent, Jay Z, Eric B & Rakim, Dr. Dre, Snoop Dogg, Ice Cube, Too Short, E-40, Eminem, J Cole, Swizz Beatz, Kendrick Lamar, Hit Boy, Timbaland, Lord Finesse, 21 Savage, Metro Boomin, Future, DJ Khaled, Rick Ross, Scott Storch, Harry Mack, Wynne, Ludacris, Drake, WuTang, Ed Sheeran, Steve Aoki, Skrillex, Deadmaus, Tiesto, Davido, Romeo Santos, Aventura, Ozuna, Bad Bunny, Prince Royce
7.) Q: At the end of the day, all artists have something that drives them. What's your daily motivation?
To be honest, I'm just an unworthy, humble servant of God first and foremost. So, being able to wake up is a blessing. I just want to be better than I was yesterday, so that I can be the best version of myself everyday for my children. I've been through so much and I'm still living and learning, but at this stage I'm my life, I put God first in everything that I want to do, in Jesus Christ's name… respectfully.
8.) Q: When did you realize you were going to make music professionally?
I realized this was something I wanted to do professionally when I was a teenager, but I didn't take things serious and to the next level until 2016.
9:) Any last words for the readers?
I just want to give the glory to the Heavenly Father. Thank you Lord, for keeping me and my family covered through these difficult times that we are all facing. I'm not worthy, but I am grateful for you blessing me with the gifts that I have. Second, I want to thank my family and my friends, my mentors, and my fans. Thank you all for always believing in me, and keeping me humble. Lastly, thank you, for conducting this interview. I sincerely appreciate it.
As we come to the end of this insightful conversation, Hairo G leaves us with a profound sense of gratitude and humility. His dedication to his craft, family, and faith shines through, making him not only a talented artist but also an inspiring individual. We eagerly look forward to his upcoming project, Empire State Warrior 2, and witnessing his growth as an artist. Hairo G, we extend our heartfelt thanks for sharing your time and thoughts with us, and we wish you continued success on your musical journey. Remember, the glory goes to the Heavenly Father, and may you continue to touch the hearts of many with your music. Thank you for this interview, and best of luck in all your endeavors.
Instagram: https://instagram.com/king_hairo_g
Linktree: https://linktr.ee/hairo_g